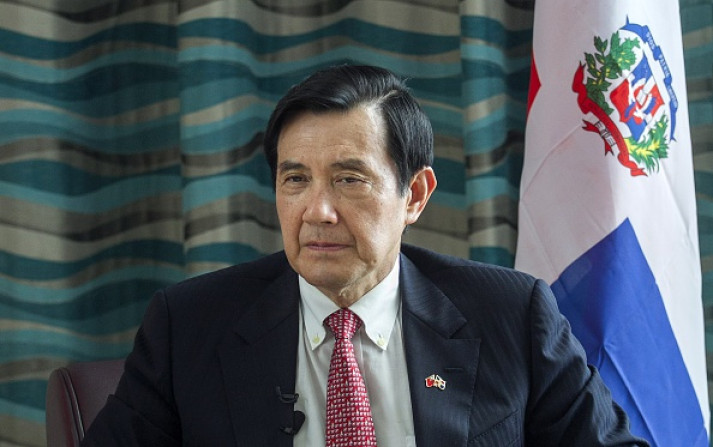 Taiwan's president Ma Ying-jeou has said that he is meeting his Chinese counterpart Xi Jinping in order to urge Beijing to ease diplomatic isolation of the island country. He, however, stressed that the meeting is not meant to influence the country's upcoming elections in January.
"We made this decision not because of the next election, but for the happiness of the next generation," Ma was quoted as saying by Voice of America. He added: "Through this Ma-Xi meeting, we hope that the leaders of the countries will move forward and take the first step in making meetings between cross-strait leaders a normal affair."
The US welcomed the move with caution but in Taiwan, people have been less positive about the meeting, which is scheduled for Saturday (7 November) in Singapore. "Taiwan has, for a long time, encountered quite a few difficulties in participating in international events in the past. We have also often heard feedback from the public, in particularly from organizations like NGOs," Ma said.
Ma, who is at the end of his eight-year tenure as the president, said: "In future, on this basis, whoever is elected the president of the Republic of China [Taiwan] can continue to advance cross-strait relations. That was our consideration."
"My goal is to establish a mechanism for regular meetings between leaders," he said. The opposition Democratic Progressive Party (DPP) has accused Ma of fixing the meeting in secret. However, at a news conference on Thursday (5 November), Ma dismissed the accusations by saying that the talks have been in the pipeline for the past two years. The meeting between Ma and Xi was announced on 4 November.
According to the latest survey released by broadcaster TVBS, the DPP's presidential candidate Tsai Ing-wen is leading the race for the president's seat. Ma's Nationalist Party candidate, Eric Chu, is trailing behind Tsai Ing-wen.
"Taiwan has for quite some time encountered no little trouble participating in international events, and we frequently hear from the public about this, especially nongovernmental organizations," Ma was quoted as saying by The Washington Post. "Therefore, at this Ma-Xi meeting, we will raise the issue and hope to come to some agreement about it and allow Taiwan to have an expanded international space."
After the Chinese Civil War came to an end in 1949, Chiang Kai-shek's Nationalists fled to an island, now known as Taiwan, where they set up a country. Since then, the leaders of the two countries have not met each other.
Earlier, many countries had recognised Taiwan but currently only 22 countries have diplomatic ties with it. The US, which is a key supporter of Taiwan, also severed official ties with it in 1979. China still sees Taiwan as its province, which it says will be reunited with the motherland, forcefully or otherwise.