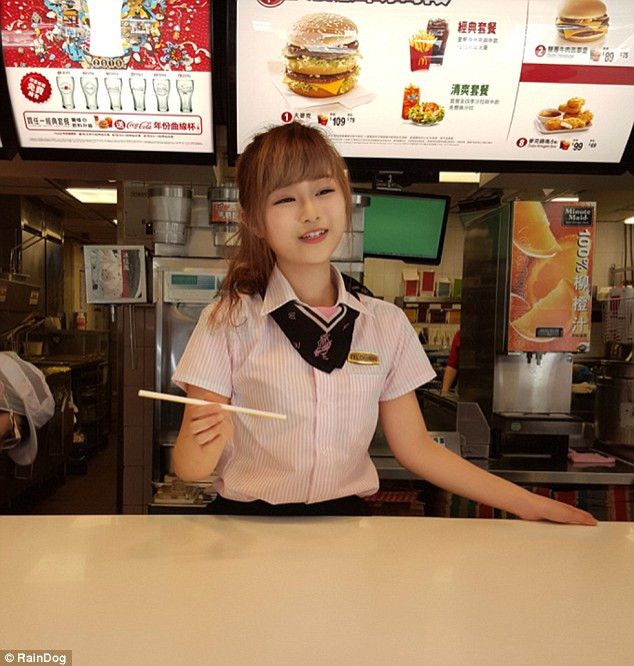 Say hello to Wei Han Xu. She is an employee at McDonald's in Taiwan. And is currently breaking the internet. Want to know why?
It's apparently because of her doll-like features. Men are flocking to this McDonald's location merely to get a glimpse of "McGoddess", as she is now called.
The internet's fascination with her exploded after RainDog, a blogger, uploaded her pictures. Almost immediately, they were re-posted on Facebook and other social media, winning her thousands of followers on Instagram and invitations to talk shows.
Some of Wei's fans are travelling from far-flung places just to click selfies and take videos with her. She has kept the game up, donning varied costumes to keep them happy. McDonald's managers in Taiwan often encourage their female employees to dress as maids, cheerleaders and sailors, Daily News reports.
Wei is only a part-time employee at McDonald's. She is otherwise a college student who also models.