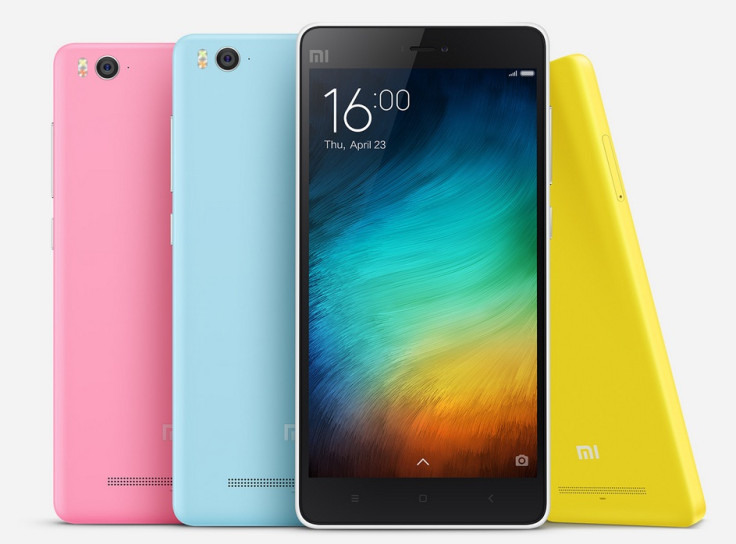 Prospective customers of the recently launched global Xiaomi Mi 4i in countries apart from India, China, Hong Kong, Singapore and Malaysia can now purchase the high-end smartphone from any part of the world.
Xiaomi's Mi 4i is available for purchase globally via Uniqbe, a third-party e-tailer. Here, the smartphone is priced at $240 (£131, AUS$262), and ships to the UK, US and many other countries.
Those who want to buy the Xiaomi Mi 4i can navigate to Uniqbe and order the handset. Customers also get to choose a promotional 12-month warranty that comes with no additional charge, on purchase of Xiaomi Mi 4i.
Currently, the e-tailer has in stock a 16GB White Xiaomi Mi 4i LTE variant.
However, buyers are also advised to note that extra shipping charges are to be borne separately. This pricing lies in the $50-$60 tariff range.
Is the Xiaomi Mi 4i worth purchasing via third-party e-tailers?
At this point in time, Xiaomi's Mi 4i is officially available for purchase in only select South Asian countries viz India, China, South Korea, Hong Kong and Malaysia. The handset is yet to be released in countries such as the US, UK and Australia despite being touted as a global smartphone during its launch by Xiaomi.
Loyalists of the China-based smartphone brand in the western part of the world can purchase the smartphone, try out its features, do a detailed review of the device and send across their opinions to Xiaomi's engineers who could consider the feasibility of releasing the handset in other countries.
Xiaomi's Mi 4i, on paper, impresses by virtue of its tech-specs that more than justify the $200 price-tag of the smartphone.
Key technical aspects of Xiaomi Mi 4i
5in IPS capacitive display
Android 5.0 (Lollipop) operating platform, with MIUI 6.0 user interface on top
1.7GHz quad-core Cortex-A53 and 1.1GHz quad-core Cortex-A53 CPUs, within a Qualcomm Snapdragon 615 SoC
13MP rear camera
5MP front camera
2GB RAM
16GB fixed internal storage
4G LTE, HSPA, Bluetooth 4.0, Wi-Fi 2.0 and microUSB connectivity
3,120 mAh Li-Ion battery claimed to offer talktime up to 35 hours on 3G