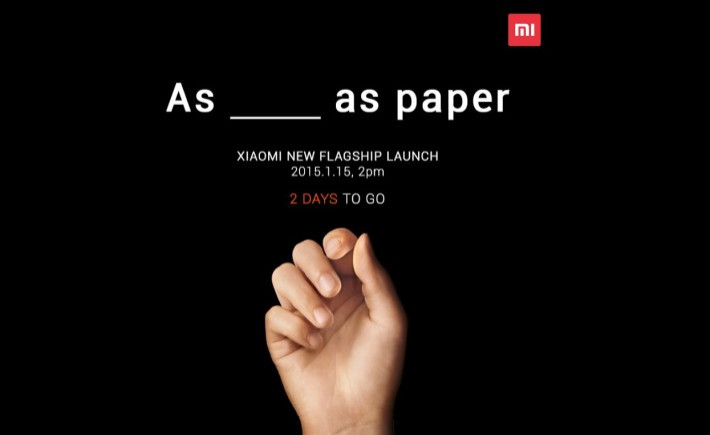 Xiaomi is one of the most interesting companies on the smartphone landscape today. In just four years it has risen to become the third biggest smartphone manufacturer in the world (in Q3 2014 at least) by selling hardware at cost and looking to recoup profits by selling content on the forked version of Android it uses.
As 2015 begins, many expect to see the company expand beyond the handful of east Asian countries it currently sells its smartphones in, though an expansion into developed western markets like the US and UK is unlikely this year.
But for those in China, India and the other countries the phones are available, the company is set to unveil its flagship devices for 2015 at a media event on Thursday, 15 January.
Where and what time is Xiaomi's event taking place?
The event will take place in Beijing at 2pm local time on Thursday and is expected to last for about an hour.
Here is the start time for the event for locations around the world:
San Francisco - 10pm (Wednesday)
New York - 1am
London - 6am
Paris - 7am
Amsterdam - 7am
Johannesburg –8am
Bangkok - 1pm
Beijing - 2pm
Hong Kong - 2pm
Seoul - 3pm
Sydney - 5pm
How can I watch the event online?
Xiaomi last week announced it would be providing a live stream of its event on 15 January, and not only that but it would also be providing an English translation.
Chinese fans will be able to watch the event live on Youku.com, via the Xiaomi Weibo stream or on the company's official website.
To watch the event with "English postings" you can tune in to the company's Singapore Facebook page.
What to expect
Xiaomi has issued two teaser images of what we can expect from the event on Thursday. The first (at the top of this page) suggests that whatever will be launched will be ultra-thin. The second (below) suggests that Xiaomi's CEO Lei Jun will launch not one but two flagship devices.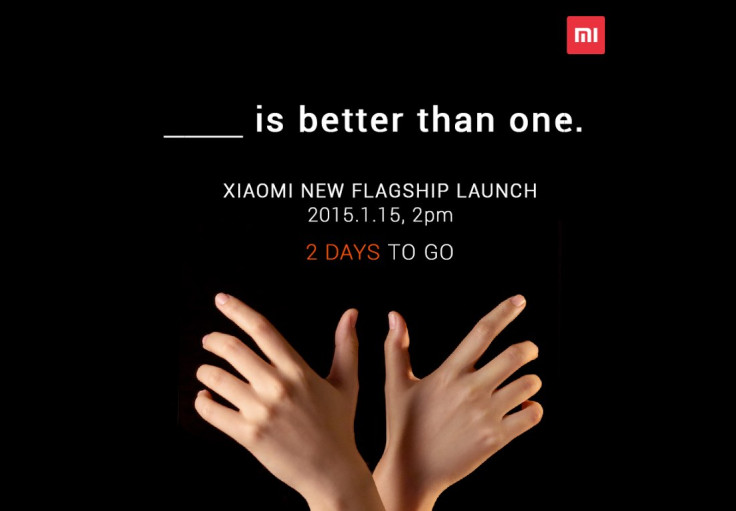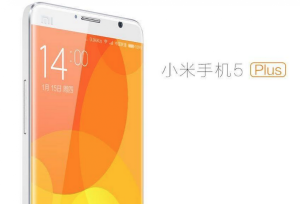 The follow-up to last year's flagship Mi4 model, the Mi5 (or Mi4s as some suggest it will be called) is likely to be ultra-thin with some reports suggesting it will be as slim as 5.1mm and considering the iPhone 6 is 6.9mm, that would be a remarkable achievement.
The Mi5 is rumoured to feature a 5.2in Quad HD (1440 x 2560) screen powered by the latest Qualcomm Snapdragon 810 processor as well as having an improved camera and bigger battery.
Mi5 Plus/RedMi Note 2
Less certain is the second flagship model. A leaked image on Wednesday suggested Xiaomi will follow Apple's lead by launching a Mi5 and Mi5 Plus on Thursday. The leaked image shows a Xiaomi smartphone which looks a lot like Apple's latest big-screened smartphone.
The Mi 5 Plus is said to have a 5.7in screen and will also feature that high resolution Quad HD display and ultra-slim profile.
Other reports suggest Xiaomi could update its Galaxy Note competitor the RedMi Note, which is set to feature a 5.5in Full HD display and an oct-core processor.