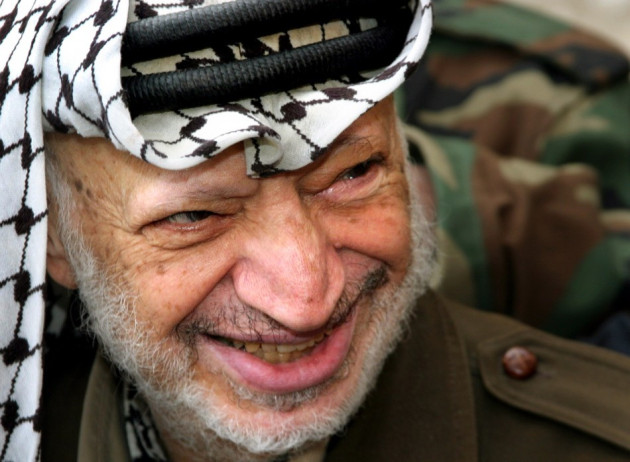 Scientists have said they have found significantly high amounts of radioactive polonium-210 in the bones of former Palestine leader Yasser Arafat, strengthening claims that he was poisoned.
Toxicologists from the University of Lausanne had already detected traces of the material on his clothing after suspicions about his death first arose in 2012.
They have now revealed that they have found 18 times the normal levels of polonium on Arafat's ribs and pelvis, as well as in the soil that that absorbed his remains.
The widow of Arafat, Suha Arafat, said the findings proved he was murdered. She called it the "crime of the century".
Arafat's body was exhumed in November 2012 , eight years after his death. Suspicions grew in the wake of the death of Russian spy Alexander Litvinenko from polonium poisoning in 2006.
Lausanne scientists said that all the evidence pointed poisoning of Arafat, according to the report seen by al-Jazeeraa and the Guardian.
Prof David Barclay, a British forensic scientist who worked with al-Jazeera to examine the 108-page report, said: "If I was a judge and jury, this is absolutely stone-cold certain. This is beyond any doubt that it was polonium which caused the death of Yasser Arafat."
He described the report as "a smoking gun".
"[Authorities need to find out] who was holding the gun at that time," he added.
"I would point to him being given a fatal dose. I don't think there's any doubt at all."
The Swiss scientists would not say that the poisoning was deliberate.
His widow said: "This has confirmed all our doubts. It is scientifically proved that he didn't die a natural death and we have scientific proof that this man was killed.
"We are revealing a real crime, a political assassination."
Palestinians have long thought Israel to be responsible for the death of Arafat, a Palestinian national hero. The Israeli government has always strongly denied the suggestions.
No post-mortem was carried out to determine a cause of death - at the request of Suha Arafat. A report published in the Lancet previously confirmed that 38 items belonging to Arafat - including underwear and a toothbrush - had tested positive for polonium.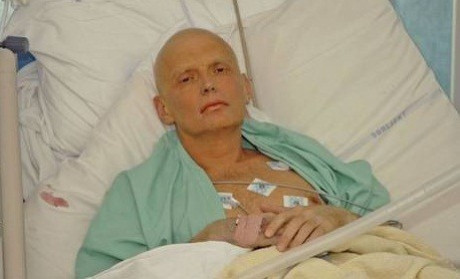 Litvinenko, 43, died in November 2006 after he was poisoned with allegedly polonium-laced tea in London when he met two former Russian colleagues, Andrei Lugovoi and Dmitry Kovtun, at the Millennium Hotel in Mayfair.
He died three weeks later in University College Hospital. His family released a photograph that revealed the damaging effects of the poison on him.