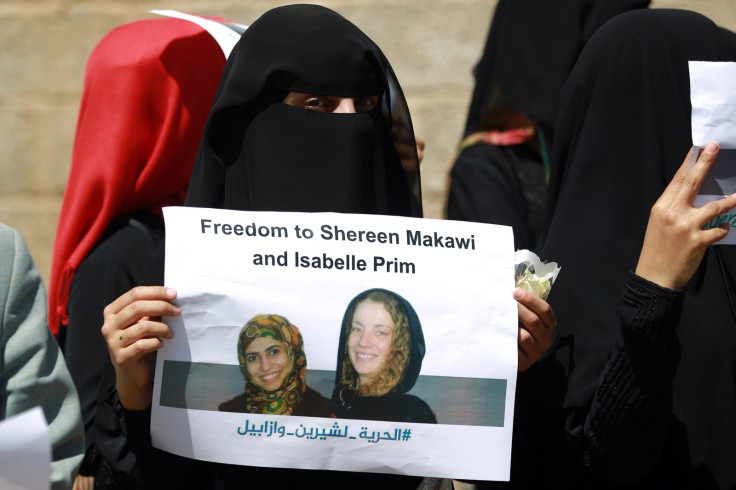 A French woman taken hostage in Yemen has been freed, the French president's office said. Isabelle Prime was freed on Thursday, 6 August, and will be returning to France immediately.
"Our compatriot Isabelle Prime has been freed tonight," the statement from the French President's said, without providing any details on her release.
Prime, 30, was working on a project funded by the World Bank when her car was stopped on 24 February while travelling to Sanaa and she was kidnapped. Her translator, Shereen Maklawi, who was kidnapped at the same time, was released in March. It is not known which group kidnapped them.
Yemeni tribes have in the past kidnapped foreigners in order to negotiate better government services or for the release of prisoners. Jihadist groups also operate in Yemen, and in December 2014 US hostage Luke Somers and South African Pierre Korkie were killed by al-Qaeda after a failed attempt to rescue them by US special forces.
In June, a video of Prime was released in which she appealed for the French and Yemeni government to negotiate her release. "Please bring me to France fast because I'm really, really tired. I tried to kill myself several times because I know you will not co-operate and I totally understand," she declares in the video, in which she appeared to be in distress.
It is believed that 3,000 people have been killed in Yemen since the beginning of a Saudi led campaign of air strikes against the Houthi rebels. A naval blockade by the Saudi coalition has plunged the country into a humanitarian crisis, with shortages of fuel, medicine, and water. 80% of the population now relies on some form of aid.