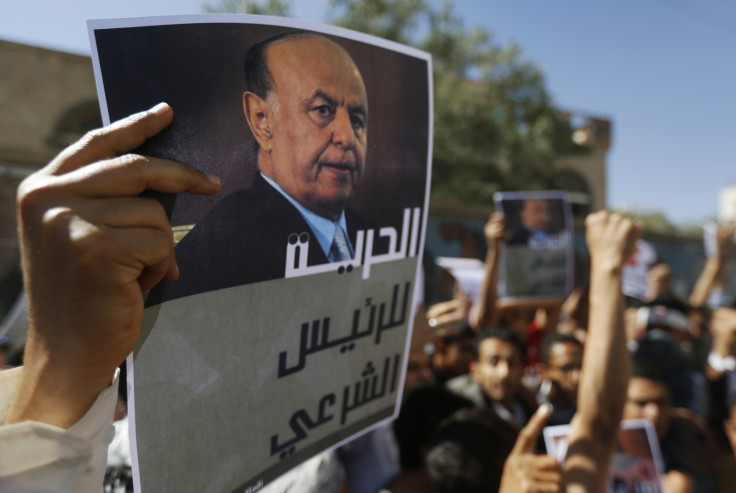 The former president of Yemen, Abed Rabbo Mansour Hadi, has fled the capital Sana'a following weeks of house arrest by Shi'ite rebels who had surrounded his official residence.
Hadi was forced to resign last month after the Houthis militia besieged his home and the presidential palace, having seized control of Sana'a in September 2014.
According to the AP, aides close to Hadi said the rebels decided to release him following international pressure from the United Nations, the US and Russia, and pressure from local political parties.
However, other sources said that Hadi had managed to leave the compound without the knowledge of the Houthis forces. Witnesses reported that his residence was later looted by Houthi militiamen.
There has not been any comment from Houthi leaders on the reports.
A senior political source told Reuters that the UN had helped Hadi to travel to the southern city of Aden, where his supporters are refusing to recognise the authority of the presidential council installed to replace him.
"He managed to leave his house this morning and his way is being secured to reach Aden," AFP reported.
The Houthis have been trying to expand their influence across the country since seizing control of the capital in September.
On 6 February they issued a "constitutional declaration" that dissolved Yemen's parliament and established a temporary 551-member national council.
The power grab was condemned by UN Secretary General Ban Ki-Moon, who said the situation was "seriously deteriorating", and called for Hadi to be reinstated.
On Friday, Yemen's rival parties had agreed to create a transitional council to help govern the country.
The Houthis, a Zaidi offshoot of Shi'ite Islam, make up to nearly 30% of the of Yemen's 26 million population, and are the de facto rulers of Yemen after 2014 coup.
They tightened their grip on Sana'a in September last year, and control large parts of the capital.
The weakened leadership and power vacuum in Yemen have fuelled the rise of al-Qaeda in the Arabian Peninsula (AQAP), which claimed the recent attack on the French satirical magazine Charlie Hebdo and some failed assaults in the US.