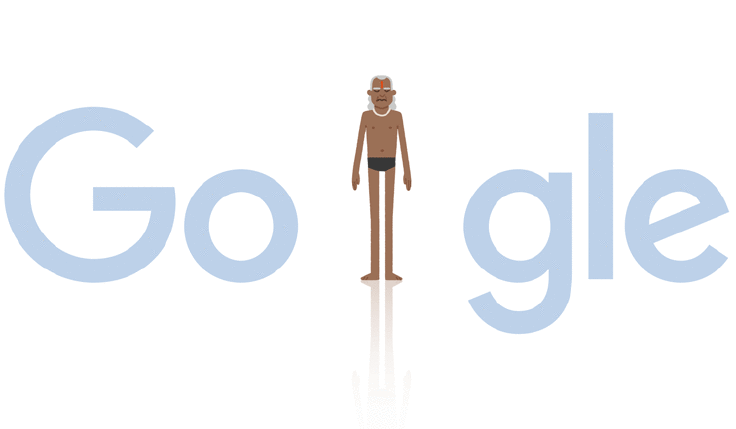 Google has marked the 97th birthday of world-renowned yoga guru BKS Iyengar with a doodle showing the spiritual yogi in several of his famous poses or asanas on his 97th birthday. Bellur Krishnamachar Sundararaja Iyengar is credited with introducing Iyengar Yoga.
Born on 14 December 1918, Iyengar Yoga is a form of the Hatha Yoga which places emphasis on the physical alignment of the body while performing different poses. Iyengar systematised over 200 classical yoga poses and 14 different types of Pranayama or breathing, categorising them from the basics to advanced.
Google's doodle was created by Kevin Laughlin, who used a few of the master's poses to help complete the Google logo on the homepage. Google said the yoga master was said to have been able to "hold a headstand for nearly half an hour well into his eighties."
Iyengar also advised the likes of English writer and philosopher Aldous Huxley, former Indian cricketer Sachin Tendulkar and Queen Elizabeth of Belgium. His style of yoga is characterised by tremendous control and discipline, Google noted.
Iyengar has written several books on yoga, including Light on Pranayama, Yoga Sutras of Patanjali and Light on Yoga. He died at the age of 95 on 20 August 2014. Time magazine named him as one of the 100 most influential people in the world in 20014.