You can now bid as little as £5 to travel first class from London to Edinburgh, York and Leeds
Passengers on standard Virgin Trains could ride in spacious leather seats with free Wi-Fi, food and drink.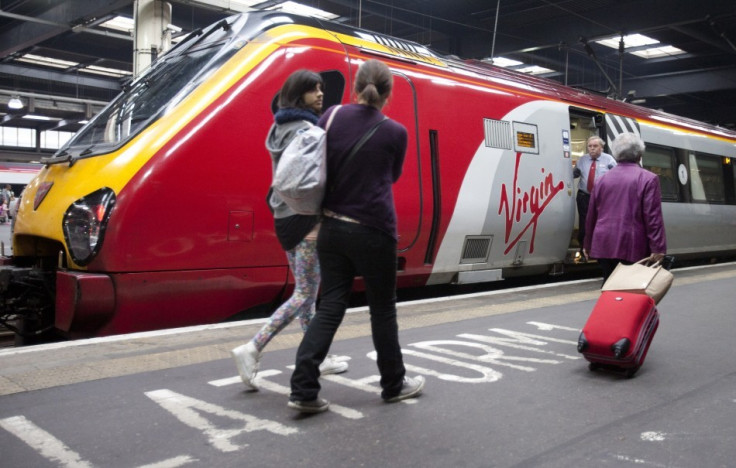 Train passengers who find the prospect of travelling in standard class unpalatable can now bid for an upgrade to first class on Virgin Trains East Coast services.
The train operator has unveiled plans to allow its passengers to bid for vacant first class seats through the Seatfrog smartphone app shortly before departure with prices starting from £5.
Successful bidders will swap standard class seats for reclining leather seats with extra leg room and will treat themselves to free Wi-Fi and complementary food and drinks.
Passengers who hope to secure an upgrade will have to enter their booking reference into the app to start bidding. If successful, a new ticket will immediately be sent to their email address.
The system will allow customers to snap up first class seats for what should be a considerably cheaper price than usual, as normal walk-up first class fares can cost approximately £90 more than a standard fare ticket.
Auctions will begin approximately two and a half hours before departure and will end 30 minutes before the train departs.
"We are really excited to be partnering with Seatfrog to offer customers more opportunities to experience first class," said Suzanne Donnelly, commercial director at Virgin Trains East Coast.
"Passengers can get upgrades from as little as £5 and there are real deals to be had. The live bidding element means you can decide at the last minute if you fancy treating yourself."
Virgin said the system will be available on some weekday services from London Kings Cross to Edinburgh, York and Leeds with new routes expected to be added soon.
Ian Griffin, the chief executive of Seatfrog, said the system could be rolled out to other UK rail companies. "I'd be really interested in working with any train service in the UK," he said.
"I see this working perfectly for a business like Eurostar. We're already talking to rail operators in mainland Europe. Outside of rail, we've also got a big airline capability."
However, he warned that passengers who specifically want to travel in first class should buy a first class ticket as auctions will not be held across all services.
"For passengers who travel standard class and maybe want to experience first class now and again, or be a little spontaneous on the day, then Seatfrog is the perfect platform," he said. "We give them the chance to get a really good deal."
© Copyright IBTimes 2023. All rights reserved.