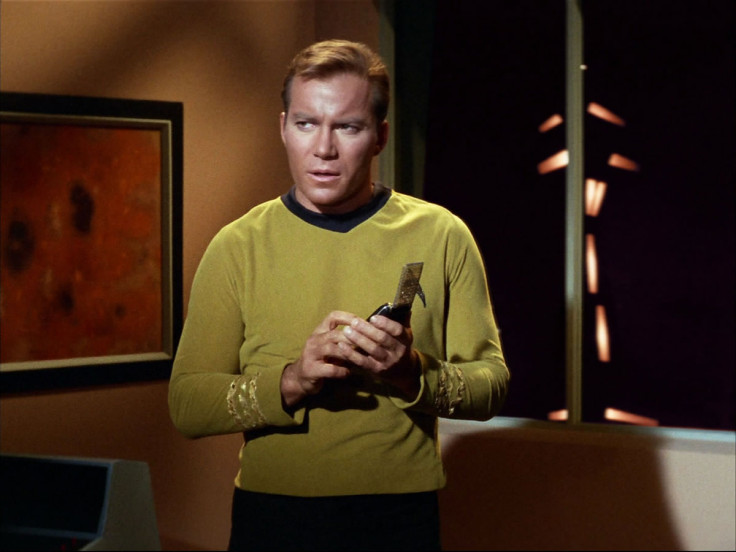 Star Trek fans alert – 50 years after the iconic science fiction TV show first aired, you can now purchase the iconic device that was used by characters to communicate.
The communicator was meant to be from the 23rd century and functions as a communications device between the spaceships commandeered by Starfleet deep-space exploratory, peacekeeping and military service and their crews, who might be exploring hundreds of other planets in the Federation.
In the TV show, the handheld device also functions as an emergency-signalling beacon, and it was capable of functions that far surpass our smartphones of today, enabling communications in orbit even when there was no satellite nearby to relay the communication signal.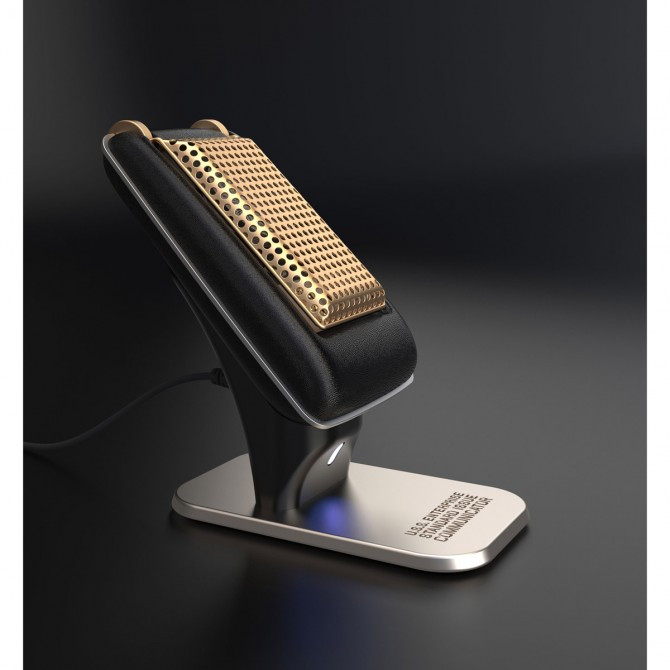 The communicator functioned as a useful plot device in the TV series, as they would sometimes malfunction or be out of range, meaning that the stranded character could not ask their spaceship to use the transporter to instantly return them to the ship.
In fact, Dr Martin Cooper, who invented the first handheld mobile phone, said he was inspired by the Star Trek communicator, and many modern mobile phones still have a similar design where the cover of the device has to be flipped open, as seen in flip phones.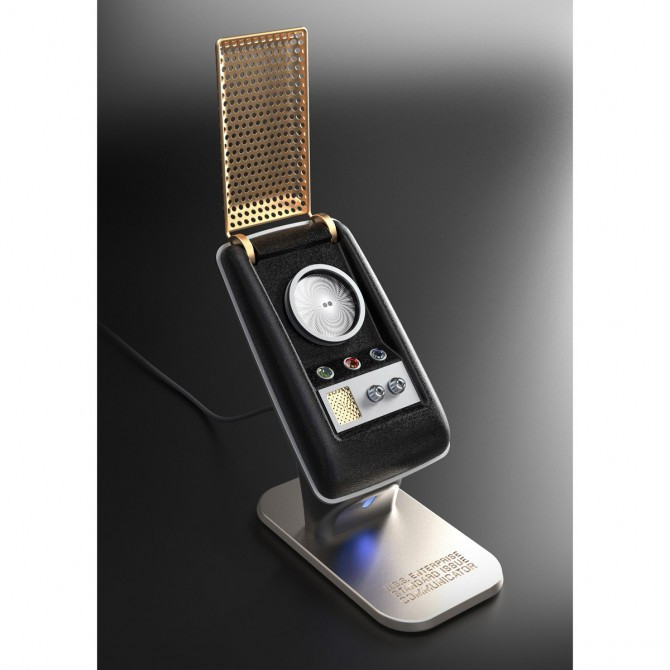 The official Star Trek Communicator unfortunately won't enable you to communicate with astronauts on the International Space Station, but you can use Bluetooth to connect it to your smartphone.
Available to pre-order for $149.95 on the official Star Trek franchise online shop, the communicator features a built-in lithium polymer battery with wireless charging.
The idea is that you connect the communicator to your smartphone and then use the communicator as a microphone for hands-free calls. However, you can also use it as a speaker for streaming music from any audio player that is Bluetooth enabled.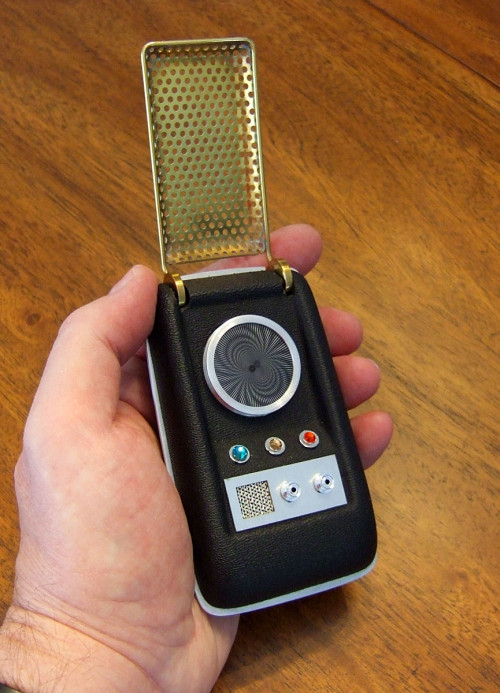 The device was created by The Wand Company, which designed it using structured-light 3D scans that were taken of the original prop used from 1966 onwards.
To please Star Trek fans, the device comes with multicoloured LED lights, as well as sound effects and snatches of conversations seen in the shows.