Republican presidential nominee Donald Trump has hit out at Fox News journalist Megyn Kelly after she suggested his strategy on Isis included flip-flopping over 'bombing the oil fields'.
Following a discussion between Kelly and her guest, columnist Stephen Hayes, on her panel at the Democrat National Convention, Trump tweeted at the journalist.
"You have no idea what my strategy on ISIS is, and neither does ISIS (a good thing). Please get your facts straight - thanks. @megynkelly," he said, reigniting a previous feud between the two that saw him refuse to take part in a panel discussion she was chairing early in primary season.
Kelly's guest Hayes mentioned that Trump's strategy seemed to be unclear, stating: "It's hard to figure out where Donald Trump is on a lot of these issues. He has been for ground troops to fights Isis, he has been against ground troops to fights Isis.
"He uses expletives to describe what he is going to do to Isis and I think that gives people a sense that he is strong and will take the fight to them but he hasn't really detailed how."
The pair were discussing Trump's strategy on Isis compared to Democrat candidate Hillary Clinton's, which they said was 'hard to buy' the idea of her being tough on terror despite a reputation to the contrary.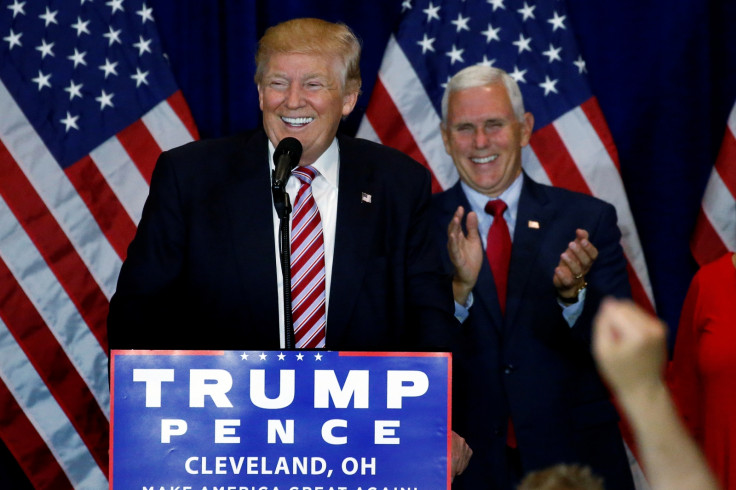 Trump later took the opportunity to tweet about the terror group following an attack on a church in France that saw an 84-year-old priest's throat slit by two men who pledged allegiance to Isis before being shot dead by police.
He said: "Hopefully the violent and vicious killing by Isis of a beloved French priest is causing people to start thinking rationally. Get tough!"
Trump has chosen not to give further details on his plans to deal with the terror group should he be elected president, but has maintained a tough-talking line on terrorism throughout his campaign – something strategists believe could give Trump a boost in the polls.