She's known for her terrifying demeanour, power-woman image and stern looks at the mere mortal contestants on The Chase, but Anne Hegerty proved she has a softer side on today's Loose Women.
The television personality and former journalist and editor – who is now a 'Chaser' on the ITV quiz show – shunned her Ms Trunchball persona in favour of a more feminine look for her latest TV appearance.
The 59-year-old swapped her trademark grey suit for a Loose Women makeover consisting of some big earrings and a colourful top complete with dainty cream jacket.
Anne even went the extra mile with a soft make-up look of smoky eyes, rosy cheeks and nude lipstick while her short hair was blow-dried in a flattering style.
Loose Women viewers were quick to notice the transformation, with many taking to Twitter to express their opinions on the change.
One tweeted her: "You looked lovely on Loose Women - always pleased when its you or Mark on the Chase."
Another said: "Make up was excellent." A third put: "She actually looks human & knocks years off her, much better!"
Loose Women panellist Coleen Nolan complimented Anne on her new look, telling her that she looked 20 years younger after the show's glamour team got their hands on her.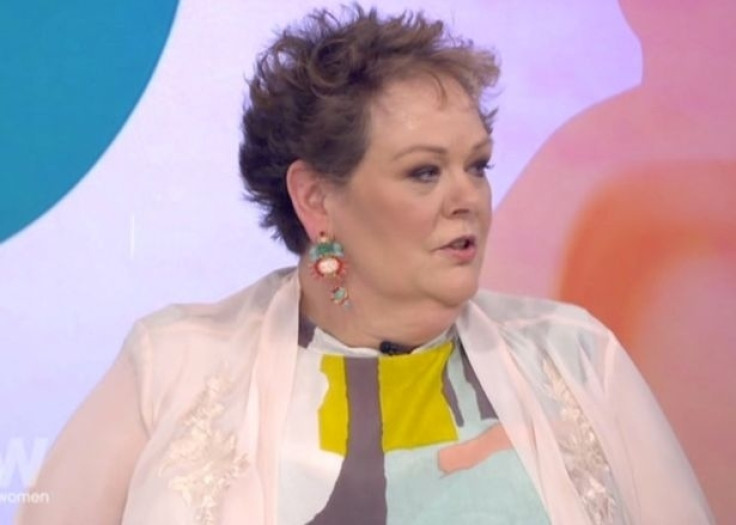 Anne seemed pleased with her new appearance, telling the audience: "You can't imagine how much I don't miss the suit. I don't know if I'd say I hate it. I love doing The Chase, it's been fantastic, I hope it goes on being fantastic. But that is not what I'd have chosen to wear."
Anne is known for wearing a bold red lipstick with a grey suit and tight belt on the show, where she is known as the Governess.
Speaking about how she was meant to be called something else, Anne added: "Originally I was going to be called the headmistress and during rehearsals Brad kept saying the governess instead. I asked if I could change it to that - it's more kinky. A head teacher has a board of governors and OFSTED. A governess is a free agent."