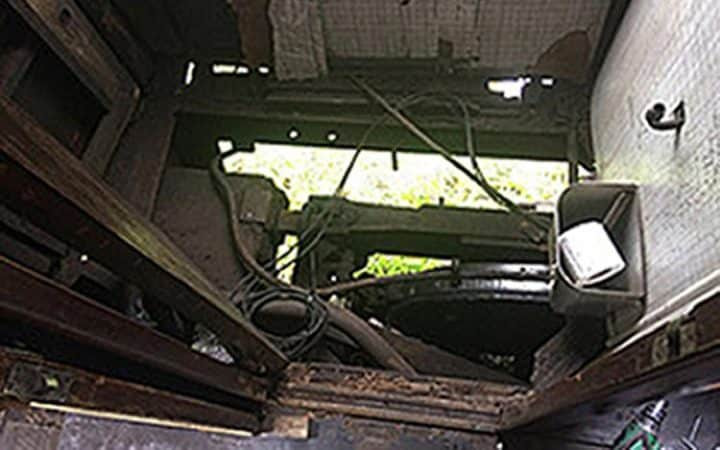 A young boy almost fell onto exposed railway tracks when he went to use the toilet on board a train travelling through Devon.
The child narrowly avoided a serious accident as his mother caught him just before his disappeared through a gaping hole in the floor of a toilet compartment on the Totnes Riverside to Buckfastleigh train on 22 June.
The floor had been removed for maintenance repairs to the carriage's brakes, and had not been replaced.
The train was travelling at around 20 mph (32 km/h) when the boy and his mother opened the door to the toilet and saw that the floor was missing, revealing the carriage wheels underneath.
The boy suffered minor bruising and both mother and child were said to be in a state of shock after the incident.
South Devon Railway, which runs the popular tourist steam train, said it was taking the incident "extremely seriously" and that the Office of Rail and Road would launch an investigation.
The company apologised to the mother and her child for the "trauma they suffered".
"On the day in question, something clearly went wrong with our safety control and hazard monitoring systems as evidenced by the incident having taken place – it simply should not have happened," a statement read.
South Devon Railway is a popular family attraction which transports over 100,000 people a year through the West Country.