Youngster is Good Enough for Manchester United, Claims Vermeer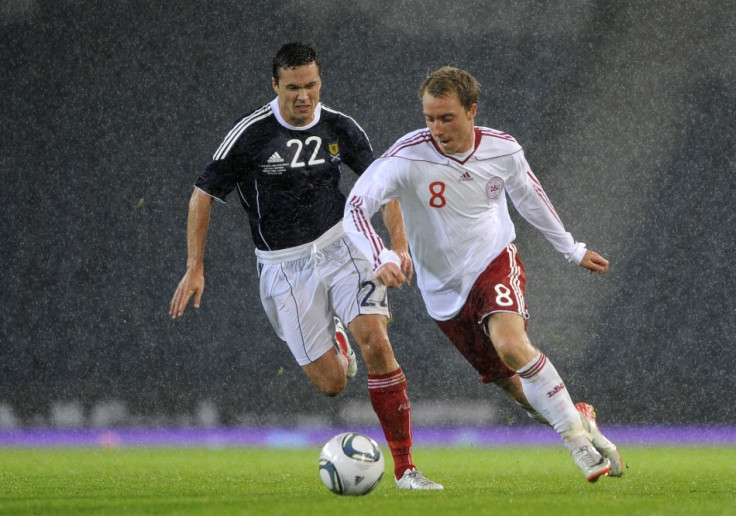 Ajax goalkeeper Kenneth Vermeer has praised team-mate Christian Eriksen and believes the highly-rated youngster is good enough to play for Manchester United.
Eriksen, 20, shone for Ajax in last week's 2-0 loss against United in the Europa League and Sir Alex Ferguson singled the midfielder out as a special talent.
"He's a good player - a typical Ajax player who is good on the ball - but we already knew that," the Manchester United manager told Sky Sports.
"We have many young players at the club, but we are always looking for talent. It's impossible to predict."
Earlier this month, Ferguson revealed Eriksen was a target for Manchester United and said he would be keeping a close eye on the youngster over both legs of their Europa League tie.
"There's a lot of attention on the young kid, you know, the Danish boy," he told the official United website. "We'll see what he's like and obviously everybody is going to be watching him."
Eriksen later said it was "an honour" to receive such praise from Ferguson but insisted he was focused on his future with Ajax at the moment.
Nevertheless, Ajax goalkeeper Vermeer claims the Dutch club could have their work cut out to keep hold of Eriksen next season.
"Christian Eriksen is a very good player, a very special talent," Vermeer told ESPN.
"He is only 20 years old but he already plays at such a high level and I think for Ajax maybe it won't be possible to keep him at the club next year."
When questioned whether Eriksen was good enough to play for Manchester United, Vermeer added: "Yes, I think so."
© Copyright IBTimes 2023. All rights reserved.