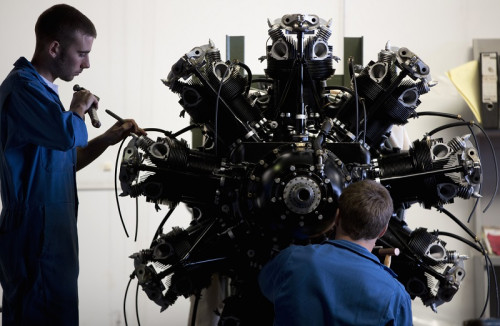 Children often look to their parents for advice, but shocking new research has revealed that more than half of parents in the UK feel ill equipped to help their kids make career decisions.
According to research from professional services firm Ernst & Young (EY), 54% of parents are in the dark about their children's career options at 18.
The company's research, which questioned more than 90 trainees from EY's school leaver programme, also revealed that more than four in ten (42%) of respondents had first discussed their future careers with their parents before researching online (26%) and seeking help from an advisor (17%).
But in a separate study from EY, which questioned 1,000 parents with children between 15 and 25, nearly half (48%) of the respondents said they did not fully understand the options available to their children after A-Levels and 54% of parents said they did not fully understand the long term implications for their children's careers.
"Every parent wants to give their children the best possible start in life and they naturally feel the weight of responsibility that comes with helping them make the right decision at a crossroads in their education," said Julie Stanbridge, head of student recruitment at EY.
"However, it is clear from the survey that they aren't armed with all the information they need. There is a lack of awareness around what options exist after A-levels and, more often than not, university becomes the default.
The survey also revealed a difference in perception between parents and employers in the value of going to university.
Nearly nine out of ten (89%) of parents, for example, considered a recognisable degree qualification as the biggest benefit of going to university.
But the survey found that nearly all of the employers (98%) questioned really value students with work experience.
Stanbridge added: "Businesses recognise that school-leavers can bring fresh and diverse perspectives and that it is a great way of nurturing talent in-house."
The figures follow the most recent data from the Office for National Statistics, which revealed that more than 900,000 young people in the UK are out of work.