A gang of self-described YouTube 'pranksters' have been jailed after staging a "terrifying" fake art heist at the National Portrait Gallery in London. The stunt, described in court as "warped and immature", saw one woman pass out and dozens of other visitors rush to the gallery exit in fear.
Footage of the prank showed members of the notorious Trollstation group – Daniel Jarvis, 27; Endrit Ferizolli, 20; Ebenezer Mensah, 29; and 23-year-old Helder Gomes – enter the gallery with stockings over their heads. Having previously smuggled paintings into the BP Portrait Award Exhibition, some of the group then shouted "let's get the paintings" before pretending to steal high-value artwork.
A video of the chaotic incident, which happened on 5 July 2015, shows the group also setting off a fake alarm, prompting art lovers to scramble for the exit. The exploits were uploaded to the group's near 750,000-follower YouTube channel under the title: "Art gallery heist prank gone wrong."
The same day saw the group stage another art heist – complete with a fake hostage – at London's Tate Britain Gallery. The two stunts saw those involved arrested and charged with public order offences.
Appearing at City of London Magistrates' Court on Monday (16 May), the four members were jailed for a total of 72 weeks after pleading guilty to two counts of threatening behaviour.
Passing sentence, District Judge Mike Snow said: "I was told that the defendants believed what they were doing was funny. Their sense of humour is warped.
"It was quite foreseeable those attending the gallery, not being in on the joke, but being familiar with recent scenes of people running for their lives from terrorist acts, would be terrified and panicked.
"And that is what happened."
The group claimed the stunts were meant as entertainment, adding that their intention was not to cause fear among the public.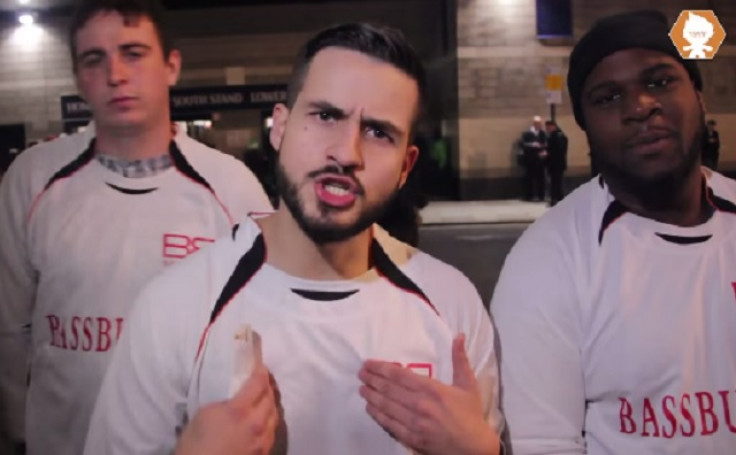 Trollstation, founded in 2013, has built a reputation for staging public pranks and filming bystanders' reactions. Videos include starting fake fights with a Queen's Guard and showing staged scenes of a woman getting a period in public.
In February, the group were warned their antics could result in them being shot after one video showed a member point a toy Nerf gun at an armed police officer.
The following month saw one of the group's members, Danh "Digi Dan" Van Le, 31, jailed for nine months for his part in the National Portrait Gallery fake art heist, as well as another prank involving a fake bomb.