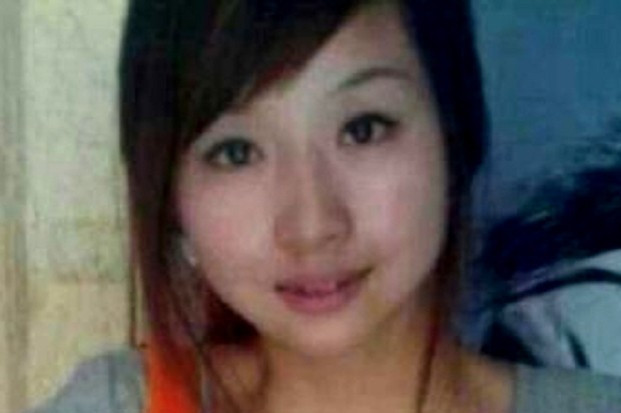 Chinese authorities have released CCTV footage said to show the final moments of a young shop assistant whose alleged suicide sparked rare protests in Beijing amid claims she was gang-raped and killed.
The video was released to soothe Beijing migrant workers' outrage at police investigations over the death of 22-year-old Yuan Liya, whose body was found near the exit of an underground parking garage in the capital. However, the footage backfired as many comments claiming it was a fabrication appeared on Chinese microblogging sites.
In the video, aired by state-run China Central Television, a young woman wearing a white skirt and black jacket is seen walking inside a building and turning lights on and off.
"Surveillance camera footage shows that the person's movements are free," a police official tells the news channel. "She was not followed by anyone or taken hostage."
However, numerous internet users claimed the video was not authentic, as photos of Yuan's body taken shortly after her death showed she had been wearing different clothes.
Yuan, a migrant worker from the central province of Anhui, plunged to her death from the top of the JinWen Clothes Market where she worked.
Police swiftly ruled the death a suicide and refused to show the security video footage from around the time of her death to the deceased's mother and her boyfriend.
Family and friends described Yuan as an extremely optimistic person who was unlikely to have killed herself. A rumour that she had been raped by five security guards at the market and thrown from its roof also started circulating among the migrant community in Beijing.
The incident highlighted the underlying discontent among the city's migrant population, already angry about discrimination and unfair treatment. Hundreds of migrants held a rally in Beijing urging justice for Yuan.
"They sit in the police station, eat meals and get salaries paid for by the ordinary people and the taxpayers, yet they do nothing to protect the safety of our lives and property," said Duan Xiuying, a migrant from Hebei province who also sells clothes in a Beijing mall.
The protest prompted a massive police presence, with anti-riot vans and paramilitary forces deployed around the city, and another investigation into Yuan's death ordered personally by President Xi Jinping.
The probe was conducted within 24 hours and came to the same conclusion that Yuan had committed suicide. A 28-year-old woman was later arrested for spreading false rumours.
A number of sensitive internet search terms relating to the case, including Yuan's name, have been blocked on China's largest social media site Sina Weibo by state censors.