Zambia arrests UPND opposition leaders on accusations of sedition
UPND president Hakainde Hichilema and deputy Geoffrey Mwamba accused of inciting violence against the authority of the state.
The Zambian police have confirmed they arrested two leaders of the main opposition party. Hakainde Hichilema, president of the United Party for National Development (UPND), and his deputy Geoffrey Mwamba, were apprehended on 5 October on accusations of sedition.
The two are being detained in the mining town of Luanshya, in the Copperbelt Province. They were accused of inciting violence against the authority of the state, a crime that carries a penalty of maximum seven years in prison.
"They have been arrested and detained for seditious practices and unlawful assembly which occurred on 26 September. They will appear in court tomorrow," Copperbelt police chief Charity Katanga told Reuters.
He said that the pair's arrest sparked violence in the country and another 61 people were arrested for throwing stones at police.
Following the arrest, Hichilema posted a message on Facebook thanking people for showing support.
"We have so far been denied food, water and our own beddings and warm clothing being brought by our legal team. All the same we believe in the living God and your numerous messages of encouragement keep strengthening us and we want to call on you out there to remain strong as you join the struggle for the defence of our democracy," he said.
"As we have been saying, UPND is now no longer just a political party but a freedom movement aimed at liberating the people of Zambia. God Bless you all. God Bless our country."
The arrests come two months after the country held presidential elections which were marred by violence between rival factions.
President Edgar Lungu, from the Patriotic Front (PF), was re-elected. However, the opposition decried the election as fraudulent and tried to block Lungu's inauguration. Hichilema, who ran against Lungu, accused the authorities of cracking down on freedom of speech during, and in the aftermath of the election.
He also tried to challenge Lungu's re-election. However, his request to have more time to challenge election results was rejected by both the Constitutional Court and the High Court in Lusaka.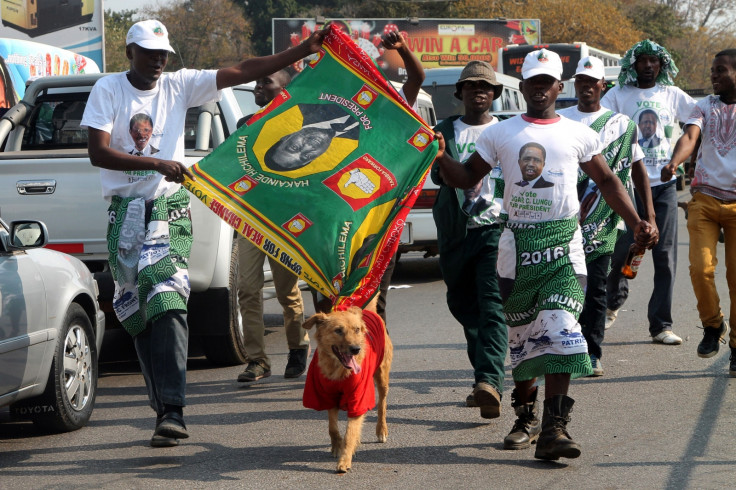 © Copyright IBTimes 2023. All rights reserved.