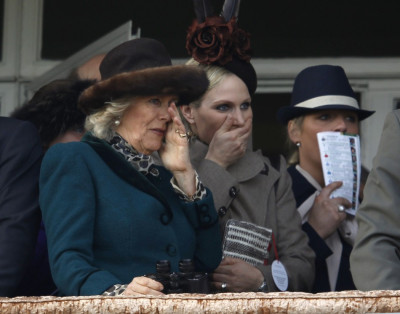 Zara Phillips and members of the royal family watched in horror as her ex-boyfriend, Richard Johnson, was injured in a dramatic racing accident at Cheltenham Festival.
Phillips, who was watching the race with Camilla, Duchess of Cornwall in the royal box, saw Johnson's horse, Wishful Thinking, tumble and fall on top of him.
The horse crashed through the railings before the packed stands and fell on the rider, crushing his left leg.
Johnson was stretchered off to an ambulance for emergency treatment.
He was said to be was recovering well and has suffered only soft tissue injury.
Johnson comes from a racing family with his father an amateur jockey and his mother, Sue Johnson, a successful trainer.