The controversial zero-hours contracts have hit the headlines again after the Office for National Statistics (ONS) revealed that around 1.4 million UK workers were on the employment agreements between late January and early February 2014.
The contracts have become a political hot topic, but what positives and negatives do they offer?
Pros
Despite claims from trade unions that the employment agreements are "exploitative" and create an insecure labour market, job satisfaction among zero-hours workers is surprisingly higher than other employees.
A Chartered Institute of Personnel and Development (CIPD) study found that zero-hours workers, when compared to the average UK employee, are just as satisfied with their job (60% versus 59%), happier with their work-life balance (65% vs 58%), and less likely to think they are treated unfairly by their organisation (27% vs 29%).
The employment agreements also offer great flexibility for employers and have helped the number of people in work in the UK reach more than 30.2 million.
Neil Carberry, director for employment and skills at the Confederation of British Industry (CBI), explains: "Flexible contracts provide opportunities for work and help people build careers.
"They offer a choice to those who want flexibility in the hours they work, such as students, parents and carers.
The CIPD survey also found that two thirds of employers (66%) highlighted their need for the flexibility to respond to peaks and troughs in demand.
Cons
The employment contracts also come with considerable negatives, mostly for employees. According to the House of Commons' Scottish Affairs Committee, the majority of zero-hours contracts should be abolished since "unscrupulous" businesses take advantage of the controversial employment agreements.
The MPs report found that two in ten (20%) workers on the contracts are paid less than their permanent equivalents doing the same job.
Beyond pay, one of the main criticisms of zero-hours contracts is the exclusivity clause. This is when an employee is not guaranteed hours by one employer and cannot work for a separate firm.
The CIPD survey found that one in five zero-hours workers say they are sometimes (17%) or always (3%) penalised if they are not available for work.
The research also found that almost half of zero-hours workers say they receive no notice at all (40%) or find out at the beginning of an expected shift (6%) that work has been cancelled.
The Business Secretary Vince Cable has suggested that exclusivity clauses should be banned.
Whatever your opinion of zero-hours contracts, it looks like they are here to stay. But the form they take may change after the next general election in May 2015.
Labour's Ed Miliband has promised to crackdown on the employment agreements if he comes to power and ban the "worse abuses of the system" by enabling workers to be free to work for other employers, have a right to compensation if shifts are cancelled at short notice and, among other things, not be obliged to be available outside contracted hours.
Case Study: Rebecca, a social care worker based in Wales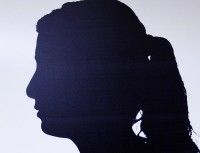 Rebecca works for a private company supporting young adults with complex care needs. She is on a zero-hour contract and her hours vary enormously. For example, one week she worked 28.45 hours, and then the next she clocked-up 56 hours. Rebecca says the amount of hours she will work is a surprise every week.
But the families of the people Rebecca and her colleagues support do not understand why they are on a zero-hour contracts. This is because the clients' care needs will not decrease – they will only ever increase.
With constantly varying hours, Rebecca explains she cannot budget. She and her family are in social housing, she can claim housing and council tax benefits. But Rebecca would prefer regular hours so she can arrange appropriate childcare.
At the moment her partner is unable to work as he cannot commit to set hours. Rebecca wants the government to make companies offer a minimum of 16 hours per week for employees on zero-hour contracts unless workers ask for less in writing.