Zimbabwe: Opposition leader Joice Mujuru attacked over comments about Robert Mugabe's age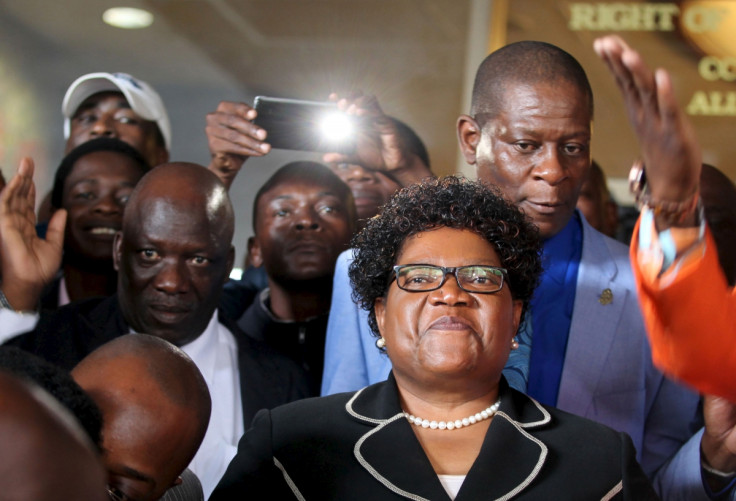 Zimbabwe's former Vice President Joice Mujuru, who launched her new party, Zimbabwe People First (ZPF) in early March to challenge President Robert Mugabe's 35-year rule, has come under fire from the ruling Zanu-PF party for commenting on Mugabe's age.
Mugabe, who celebrated his 92nd birthday in February, has quashed any debate about his succession after he claimed he is still in charge, will go on until his term ends in 2018 and that he will rule until he is 100.
Mugabe 'now a living spirit'
In the interview published by Deutschen Welle on 4 March, Mujuru said that at Mugabe's age, he should not be even allowed to look "after goats" or make "any serious family decisions."
"In my culture, you don't raise a finger to a man or a woman who is your mother or your grandfather's age. It is spiritual, he is now a living spirit and we are lucky to have him alive."
She added: "If you want to talk to your departed grandfather, you talk to them through him and you don't have to wrong him, because at his age, he is just there to sit around and be respected as a living spirit."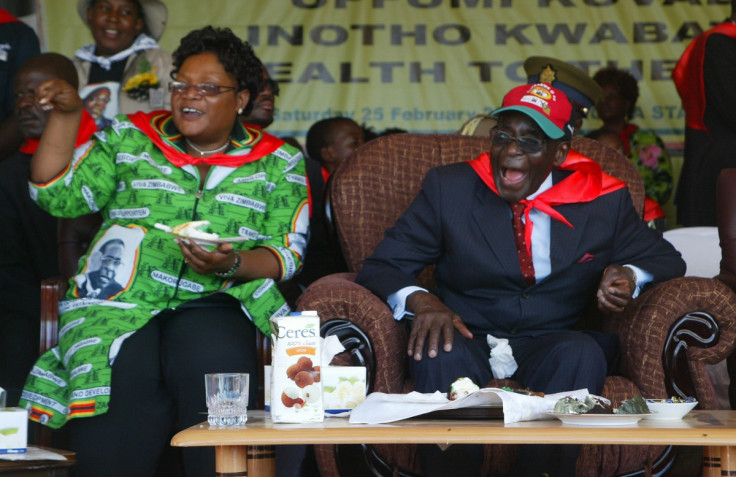 Comments raised political storm
The remarks raised a political upheaval, and Zanu-PF attacked Mujuru, who is 60, saying her comments were an attack on the ageing Mugabe. Criticism of the leader is considered to be a 'criminal offence' in Zimbabwe.
Members of the opposition have claimed to have been beaten and detained – others alleged they have been abducted by the Zimbabwean state. Last weekend, Mugabe showed his violent side by threatening to punch a journalist "to the floor" after he was asked about his retirement plans and potential successor.
While party stalwart Jonathan Moyo reacted on Twitter that "without the late General Mujuru and President Mugabe, Joice is politically nothing," referring to the fact she had been once been a powerful ally of the President before she was sacked by the Zanu-PF party in 2014 after it accused her of plotting to oust and kill him.
Zimbabwe analysts, quoted by state-owned daily The Herald, described Mujuru as "a pawn of foreign interests seeking to perpetuate Western hegemony on the country's economy", arguing the politician pledged she would rejoin de Commonwealth, and revisit the nation's land reform.
© Copyright IBTimes 2023. All rights reserved.