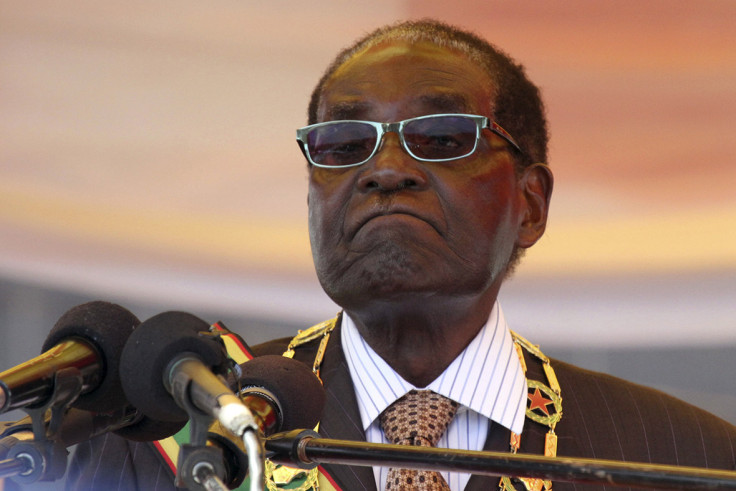 Zimbabwe's president Robert Mugabe has turned 92. Dubbed as Africa's oldest leader, he was born in 1924 and has been leading the country for more than three decades. When Zimbabwe became independent in 1980, Mugabe became prime minister and assumed the office of president in 1987.
The leader was awarded the China's 2015 Confucius Peace Prize for "contributing to building the government, economy and order in the country while continuing to work at the age of 91 actively for African peace". However, he has been often criticised over allegations of corruption and crackdown on human rights, with right groups warning he continues to violate human rights, despite the implementation of a new constitution in 2013.
As thousands of people are expected to join celebrations for the leader's 92nd birthday, IBTimesUK looks at some of Mugabe's most famous and controversial quotes.
On Nelson Mandela
"Mandela has gone a bit too far in doing good to the non-black communities ... That's being too saintly, too good, too much of a saint." – May 2013
On Adolf Hitler
"I am still the Hitler of the time. This Hitler has only one objective: justice for his people, sovereignty for his people, recognition of the independence of his people and their rights over their resources. If that is Hitler, then let me be Hitler tenfold. Ten times, that is what we stand for." – March 2003
On Jesus
"I have died many times – that's where I have beaten Christ. Christ died once and resurrected once." – February 2012
On God
"Only God who appointed me will remove me." – June 2008
On white men
"The only white man you can trust is a dead white man." – Undated
On gay rights
"I've just concluded since President Obama endorses the same-sex marriage, advocates homosexual people and enjoys an attractive countenance thus if it becomes necessary , I shall travel to Washington, DC, get down on my knee , and ask Obama's hand." – June 2015
On Europe
"We don't mind having sanctions banning us from Europe. We are not Europeans" – September 2002
On African people's rights
"We of Africa protest that, in this day and age, we should continue to be treated as lesser human beings than other – September 2005."
On colonialism
"Was it not enough punishment and suffering in history that we were uprooted and made helpless slaves not only in new colonial outposts but also domestically" – Undated
On corruption in Nigeria
"Are we now like Nigeria where you have to reach your pocket to get anything done? You get into a plane in Nigeria and you sit there and the crew keeps dilly-dalling without taking off as they wait for you to pay them to fly the plane" – March 2014