Zimbabwe's future uncertain as talks to give deposed Mugabe 'dignified exit' continue
Country facing political deadlock following "bloodless correction of power" at the hands of the military.
Zimbabwe's military says it is continuing talks with President Robert Mugabe for his departure while it pursues those who were close to the leader and his wife, Grace.
Zimbabwe state media reported on Friday morning (17 November) a military statement saying talks with Mugabe "on the way forward" are ongoing.
The Zimbabwe Defence Forces said "significant progress has been made in their operation to weed out criminals around President Mugabe," adding that they had arrested some although others were still at large.
The statement said Zimbabwe's military is "currently engaging with the Commander-in-Chief President Robert Mugabe on the way forward and will advise the nation of the outcome as soon as possible."
The state Zimbabwe Broadcasting Corporation (ZBC) television aired a similar report in its early morning bulletin.
The country is facing a political deadlock following what has been described as a "bloodless correction of power"at the hands of the military earlier in November.
Mounting tensions after Mugabe fired his deputy, vice-President Emmerson Mnangagwa, resulted in the army temporarily taking over the helm of the country to target "criminals close to Mugabe".
The military seized ZBC and announced in a televised speech on 15 November that Mugabe and his family were "safe and sound".
It is believed that Mugabe has been in custody in his house in the capital Harare since.
Zimbabwean newspaper NewsDay quoted an unnamed military source as saying that the president has agreed "in principle" to step down and would go into exile in South Africa on Friday.
However, news agency AFP said Mugabe refused to to step down and he was trying to "buy time" to negotiate his departure.
Where is Grace Mugabe?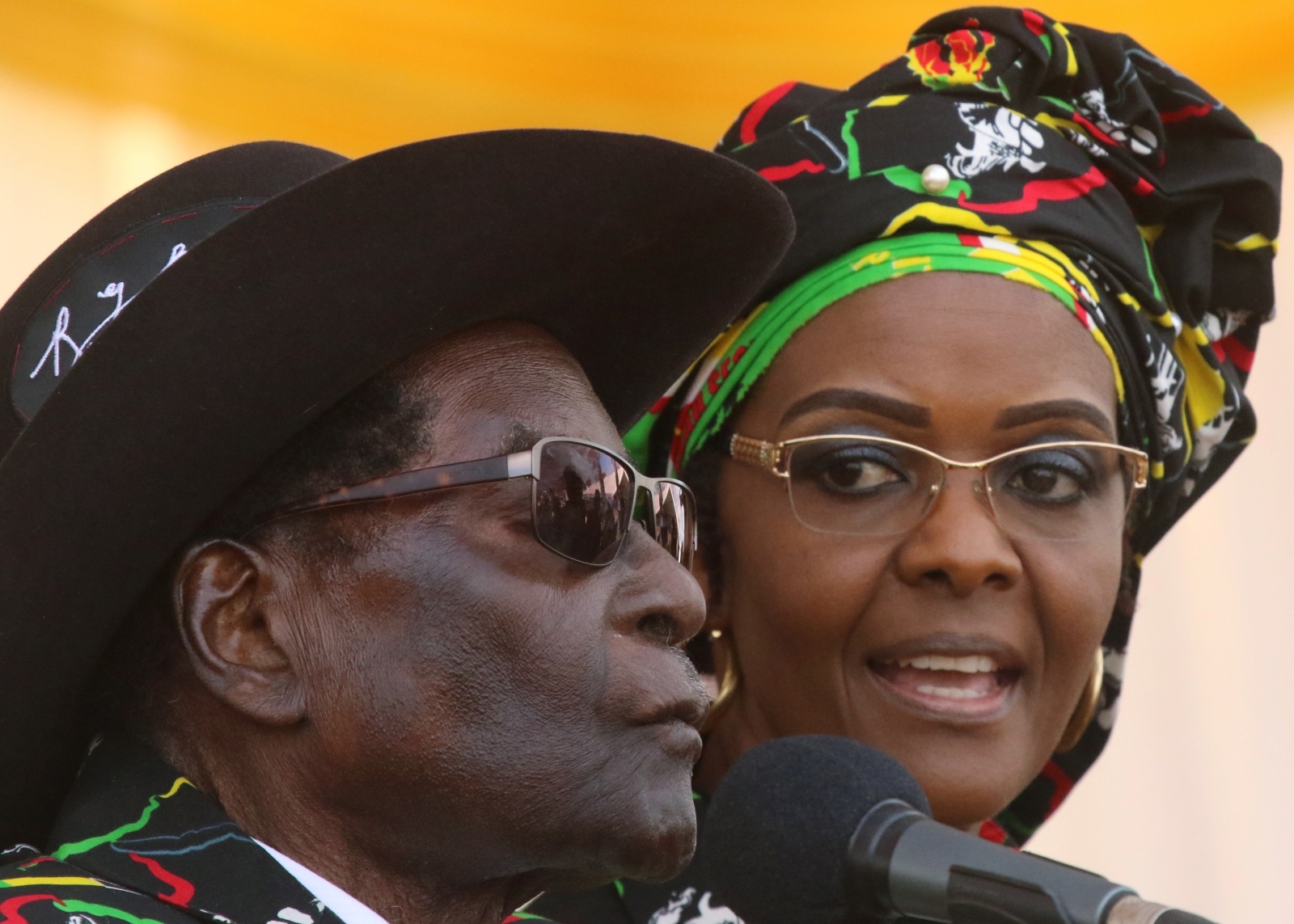 Speculation is rife on the whereabouts of the First Lady who, along with Mnangagwa, is seen as a likely successor of Mugabe.
Some analysts believe the military's intervention was to stop Grace's bid for power.
The woman's whereabouts are currently unknown. Reports earlier this week suggested she might have travelled to Namibia after the military took over.
Some have claimed she is with Mugabe in the presidential house in Harare.
AU and Regional bloc
The head of the African Union Commission is backing efforts by the Southern African Development Community to resolve the political crisis in Zimbabwe.
Moussa Faki Mahamat told AP that the AU is working with the regional group and he believed a solution will be found that's within "constitutional legality."
The AU leader isn't saying explicitly whether what happened in Zimbabwe was a coup. He said through a translator that there were "divergent views" within Zimbabwe's ruling party.
He also said the AU condemns all unconstitutional changes in government. He said the union rejected any coups, rebellions or mercenary actions to overthrow a democratically elected government.
Cabinet ministers from four countries in the 15-nation SADC called for an emergency summit to discuss the turmoil in Zimbabwe. It is widely seen as essential to give Mugabe a dignified exit from power.