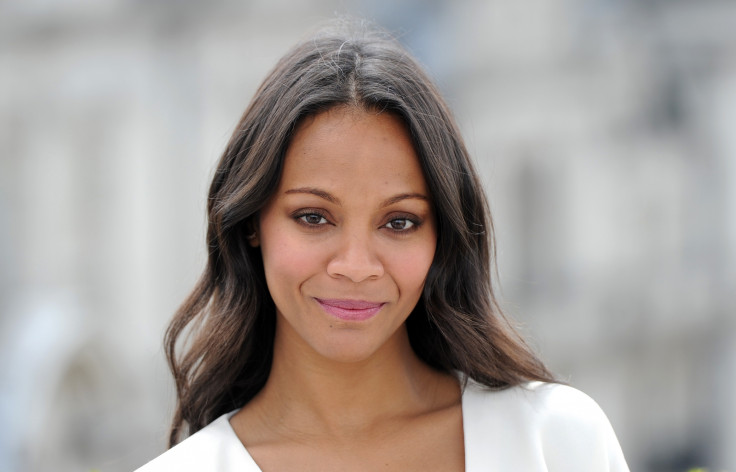 Zoe Saldana turns 38 years old on Friday (19 June 2016), and while the American actress might be getting some criticism for her portrayal as Nina Simone in Cynthia Mort's biopic Nina, there's no denying that she's offered some great performances on the big screen throughout her career so far.
To commemorate her birthday, IBTimes UK looks back over her filmography and picked out our favourites, just in case you want to watch something of hers in honour of her special day...
Star Trek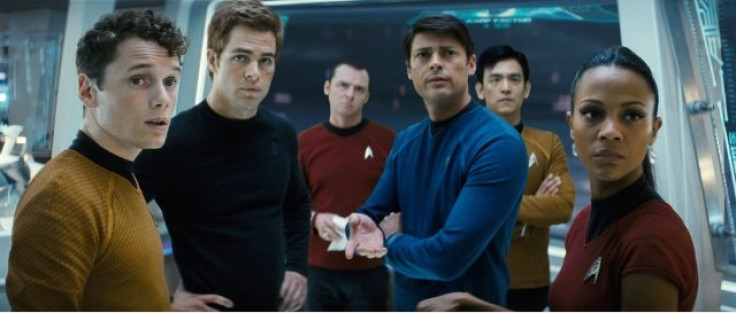 Directed by master of sci-fi JJ Abrams, the rebooted 2009 Star Trek film took all of the best bits from the iconic television series and movies and simply transported them into the 21st century without any noticeable compromise, and that's mainly down to its incredibly well-chosen cast.
Saldana is perfect as communications officer Nyota Uhura, while her co-star Chris Pine is equally as brilliant as lead character Kirk, presenting the same charismatic, impulsive, confident but loyal captain as William Shatner did before him.
Zachary Quinto, who plays Saldana's somewhat unexpected love interest, is also great as Spock.
Make sure to check out the gang reprising their roles for the third time too in upcoming sequel Star Trek Beyond.
Guardians Of The Galaxy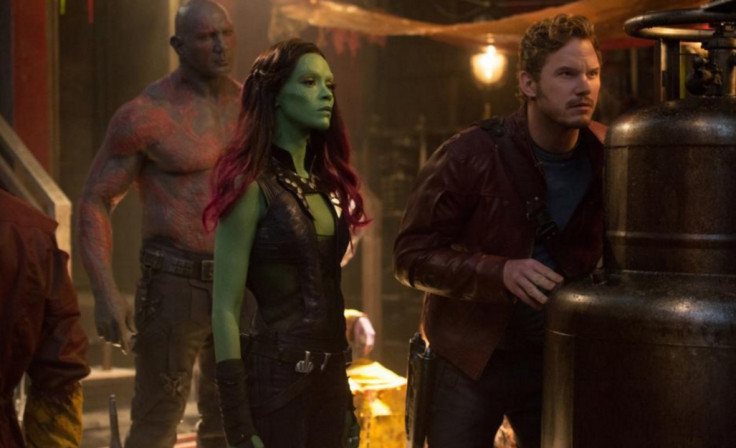 Having been randomly abducted by galactic thieves and outlaws when he was just a boy and forced to live a new life in space, now grown-man Peter Quill (Chris Pratt) spends his days stealing and doing odd jobs for people who want stuff done that isn't quite, let's say, legal, within the galaxy.
After taking a job for a niche collector, Quill goes after an orb he knows absolutely nothing about when he unwittingly runs into a few others who are also desperate to claim the object themselves. Cue Saldana's character Gamora, Bradley Cooper's Rocket Raccoon, Vin Diesel's Groot and Dave Bautista's Drax.
Reluctantly, Quill soon realises he'll have to shrug off his lone wolf demeanour and work with his rival criminals in order to save the power of the orb from falling into the (even more wrong than his) hands.
Avatar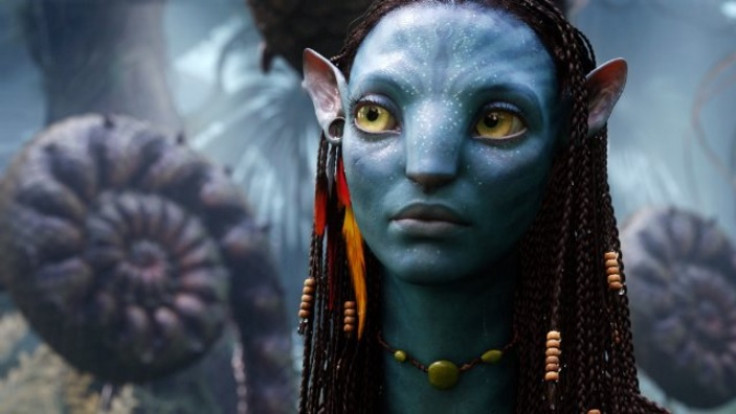 Not even Star Wars: The Force Awakens could knock James Cameron epic fantasy adventure Avatar off of the top spot when it came to being the highest-grossing film of all time, so it would be absolutely ridiculous if we failed to include it in our compilation of Saldana's best movies.
The film itself centres around Jake Sully (Sam Worthington), a paraplegic former Marine who takes part in a special mission that sees his mind travel to an alien world named Pandora. There, he can walk again as he adopts the form of an Avatar – a hybrid mix of his human self and a Na'vi, the creatures that occupy the land. While there, Jake forms a strong bond with the native tribes and falls for Neytiri, a Na'vi herself, leaving him torn between following his initial orders of destroying Pandora in an attempt to provide Earth with the world's energy resources or protect those who have newly welcomed him into their lives.
The Book Of Life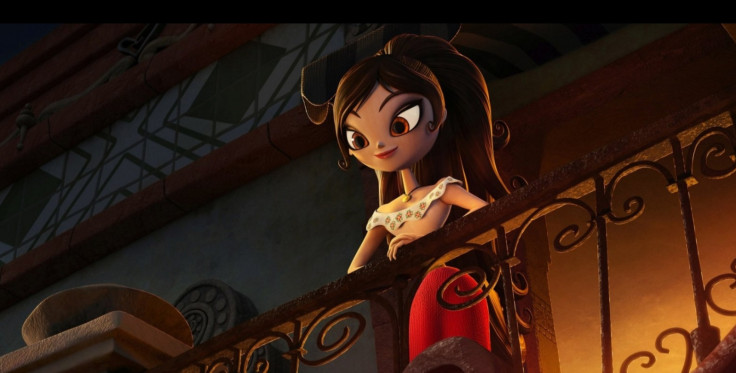 In 2014, Saldana lent her voice to gorgeous animation The Book Of Life. The musical comedy follows Manolo (Diego Luna), who can't decide between fulfilling the expectations of his family and become a famous bullfighter or pursue his passion for music. On his way to self-discovery, Manolo embarks on a crazy journey that spans three fantastic worlds where he must face his greatest fears.
The visuals are quite simply stunning and the rest of the cast is super-star-studded, too, featuring vocal performances from big names such as Christina Applegate, Ice Cube, Ron Perlman and Channing Tatum.
Infinitely Polar Bear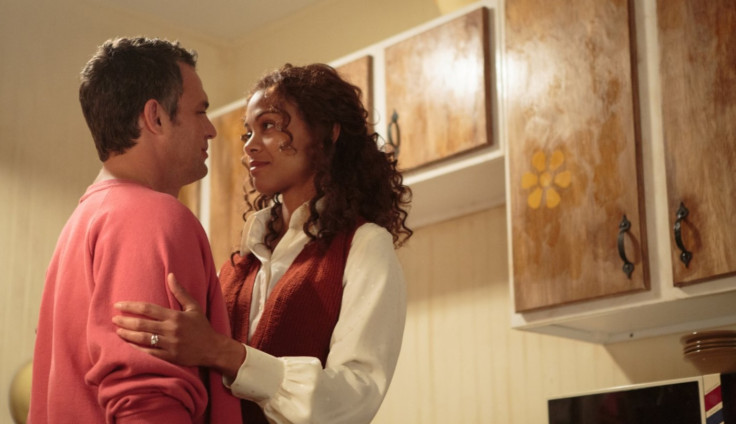 Saldana starred opposite Mark Ruffalo in Golden Globe-nominated, offbeat comedy drama Infinitely Polar Bear, a film which tackles the subjects of romance, raising a family and, most obviously, bipolar disorder. Because of his condition, Ruffalo's character Cam suffers from a manic-depressive state and subsequently pushes his wife, Maggie and their two young daughters away.
However, this spirited picture sees him try and fight off his demons and win back his family by taking on the full responsibility of looking after the pair's girls, who don't make the overwhelming task any easier.
Saldana earned herself a Black Reel Award nomination for her role in the film and the picture was also nominated for a Grand Jury Prize at Sundance Film Festival last year. It's well worth checking out.
The Losers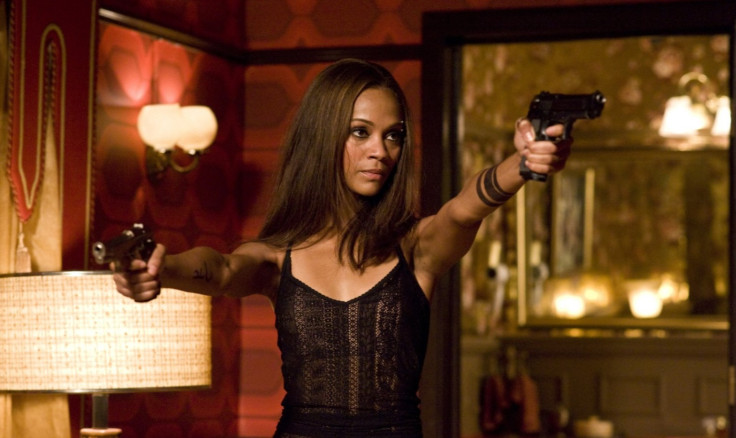 Saldana previously teamed up with Captain America himself Chris Evans, The Walking Dead's Jeffrey Dean Morgan and her Star Trek Beyond co-star Idris Elba in action-packed crime drama The Losers. With warranted comparisons to The A-Team, the film centres around a few members of an elite bunch of US Special Forces officers who are sent to the Bolivian jungle on a search and destroy mission.
While there however, the unit find themselves the targets of a lethal betrayal orchestrated by a CIA insider, known only by the name, Max. Presumed dead, the group make plans to even the score when they're joined by the mysterious Aisha, a beautiful operative with her own agenda. Working together, they must remain deep undercover while tracking the heavily-guarded Max.