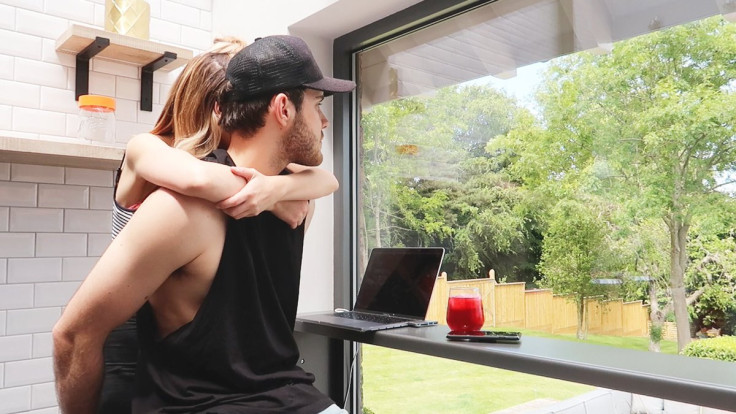 YouTube couple Zoella and Alfie Deyes are taking no risks with privacy at their new home. The vloggers have invested in top-notch security that links directly to local police in a bid to prevent intruders and unwanted attention at their sprawling Brighton property.
Zoella, 27, and Deyes, 23, unveiled their newly-built dream house earlier in June after buying the property in February. It is the second home the couple have owned together. They moved from their first Brighton pad where they suffered an invasion of privacy from the media and fans who camped outside.
Detailing the extensive security measures, Deyes said in a recent vlog: "We have so much security and tech in this house. It's insane. We've got things in the corner of every room that as soon as we go to bed, or if we go to sleep or into particular rooms, the security kicks in. If we ever get broken into or there are any intruders, they make an instant call to the police."
Deyes, who boasts 3.9 million subscribers, continued: "Another thing we have in this house, which I didn't know we were getting but I love it and it makes me feel really safe, is panic buttons. We have panic buttons hidden all over the house. If you press it at any time, 24/7 365 days a year, every single police car in the area that's available will come to the house. A police helicopter will even come. The police will climb over the walls to the house and check every single place in the entire house.
"We have cameras everywhere. They monitor over all the walls around the house, and above all the gates. When people ring on the door bell or come up to the gates, it's all recorded and tracked, and their faces are detected. I feel so safe in here."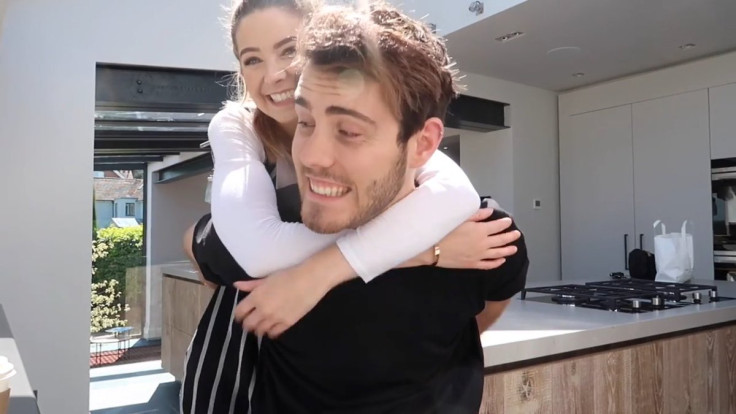 Helicopters, face detectors and police jumping over walls? Zalfie might be giving the White House a run for its money.
Zoella, real name Zoe Sugg, and Deyes have so far kitted out the property with a swimming pool and trampoline, both of which Deyes made sure were the biggest he could find in the area. The pair will soon have something else to celebrate, with Zoella fast approaching 12 million subscribers to her main channel.
Watch Alfie Deyes discuss security measures in his vlog: