Fans of the comedy have waited 15 years for a follow-up to wacky and well-loved Zoolander, but has too much time passed for the quotable cult comedy's follow-up to be just as relevant and cutting-edge? It looks like that might be the case, according to some of the latest reviews.
As of Tuesday (9 February), the eagerly anticipated sequel had a 5.8/10 rating on movie site IMDB – a relatively low score for a film that isn't even out yet. However, despite that seeming harsh, it seemed fairly positive compared with how scathing some of the critics themselves have been about the film.
David Rooney, movie critic for The Hollywood Reporter, detailed how "not one of the patchy sequel's threads really holds together, even within the elastic boundaries of farce," and later went on to conclude that "Zoolander 2 is a victim of overkill". Meanwhile, Alonso Duralde from The Wrap wrote that the film was made up of "a cavalcade of gags that fall flat and cameo appearances that are more impressive on a look-who-they-got scale than for inspiring any mirth."
Entertainment Weekly's reviewer Chris Nashawaty harshly gave Zoolander 2 a 'minus C' score, suggesting that the film "feels sad and desperate, like a comic who doesn't know when to get off stage". Nashawaty ends his review with the notion that the "only good news is that at the pace the franchise is moving, we won't get Zoolander 3 until 2030".
IGN's Lucy O'Brien wrote that even though the film did manage to land a few laughs, it wasn't a patch on the original. "Zoolander 2 takes the jokes from the original and recycles them with a few minor tweaks, and the resulting film, while still very funny in fits and starts, never quite hits the high notes of its predecessor," she penned.
Variety's Justin Chang called the film a "disappointment-slash-misfire, the orange mocha crappuccino of movie sequels," while UK-based publication went one-step further labelling it "a pitiful comedy latched to a past that no-one remembers", where "easy targets are listlessly ticked off and the final credits come as a sweet release"
Peter Bradshaw, writing for The Guardian, was a little softer in his reaction to the film, as were most other British critics' opinions, aside from Little White Lies. In his three-star review, he called the sequel "slightly disappointing but still reasonably funny". However, he did say that stars "Ben Stiller and Owen Wilson are so lukewarm right now".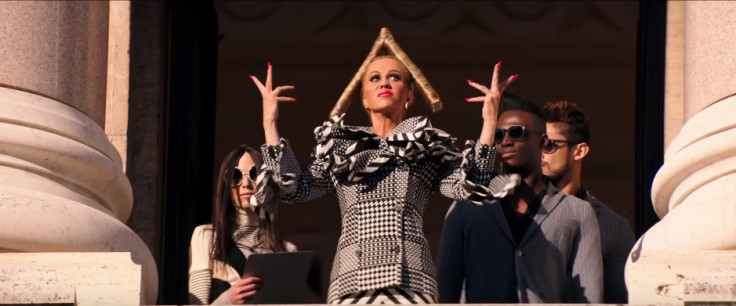 Similarly, The Telegraph's Helen O'Hara called the outing "pleasingly ridiculous", writing: "It seems unlikely that the premise could ever sustain a third film, but if this is Derek's swansong then he leaves amid a flurry of feathers and bustle."
Zoolander 2 opens in UK and US cinemas on Friday (12 February).
For more entertainment news follow A-List on Twitter @Alistinsider