Emma Roberts turns 25 today (Wednesday 10 February) and considering she only rose to fame in Nickelodeon's television series Unfabulous just over a decade ago, she's cemented herself as a household name already. But whilst she may have played sweet, guitar-playing teenager Addie Singer, who spent her days shyly pining over her crush and writing songs in the show that made her name, nowadays she's much better known for portraying... well... bitches.
And one thing's for sure, she's insanely good at it and it's her ability to bring forth her inner diva that makes her so dynamic on screen. From the manipulative Hollywood starlet Madison Montgomery in American Horror Story: Coven to uptight sorority leader Chanel Oberlin in Ryan Murphy and Brad Falchuk's other show Scream Queens, she has definitely proved that she knows how to channel someone who's not afraid to be entirely themselves and stomp over anyone who will get in their way.
So to celebrate her birthday, IBTimesUK have compiled a list of her best 'bitchy' roles from both television and cinema in their escalating order. First up...
We're The Millers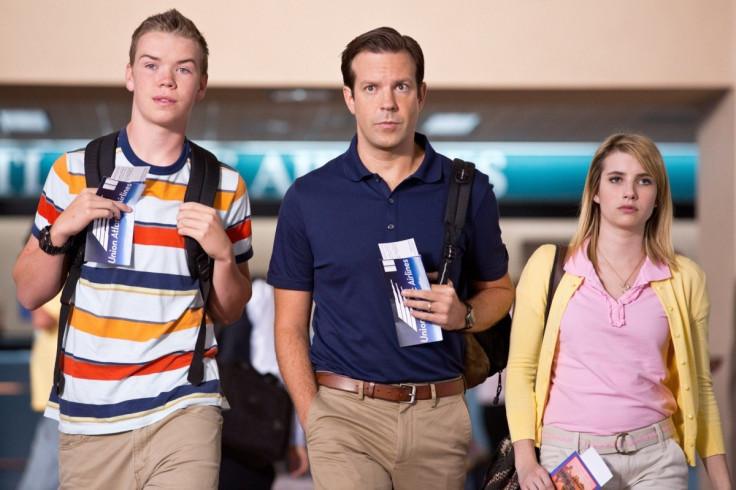 Compared to the other roles, her one in comedy We're The Millers isn't really that much of a diva, but sour-faced Casey can still be considered a bit of a handful. Casey isn't given much back story throughout but we do know is that she's grumpy, a bit of a punk and really doesn't like helping people.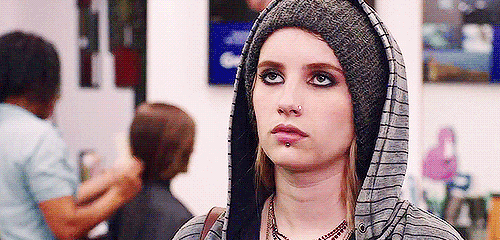 In the film, Jason Sudeikis plays small-time marijuana dealer David, who after trying to help some teenagers escape a mugging, is jumped by the thugs and loses both his cash and stash. Now, David's in big debt to his supplier and to wipe the slate clean he must go to Mexico to pick up the boss's latest shipment. To accomplish his mission, Dave devises a foolproof plan: He packs a fake family (Roberts included) into a huge RV and heads south of the border for a wild weekend that definitely doesn't go to plan.
Wild Child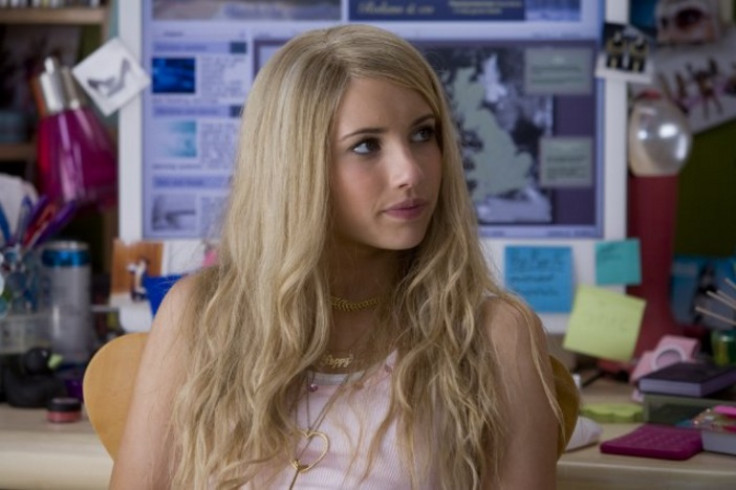 In 2008, Roberts starred in teen comedy Wild Child as rebellious Malibu princess Poppy Moore, who, since her mother passed away, has pushed her rich, typically-absent dad Gerry shamelessly. When his patience wears out, he decides to ship off to her mother's former English boarding school for girls, Abbey Mount, much to her outrage.
On her first day she makes enemies of most dormitory mates, especially dominant lacrosse school captain Harriet, and of staff disciplinarian Mrs. Kingsley. Unwilling to accept the strict regime, she decides to misbehave and take the blame for everyone until she's dismissed. However, before long, Poppy realises that the school does have one appealing feature for her; Kingsley's dashing son Freddie. So in order to win him over, she vows to change her bossy, bratty ways and make her fall for her. So not all that bad after all really.
Scream Queens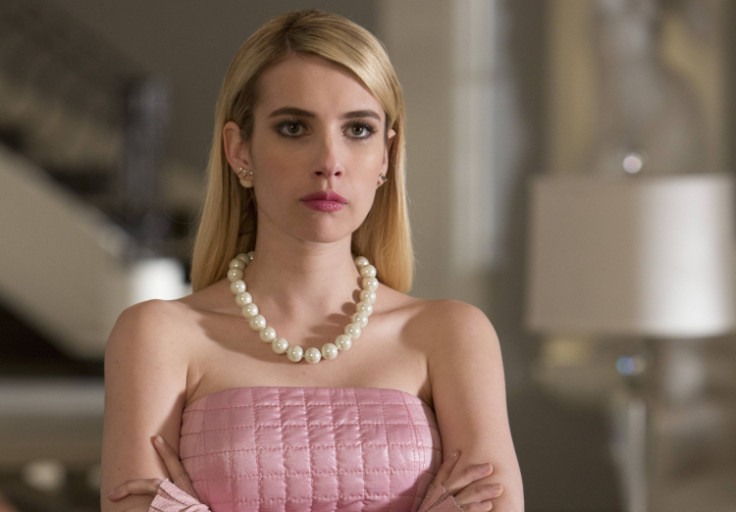 In Scream Queens, Roberts was really able to exercise that moody pout she does so well whilst playing mean-spirited Queen Bee Chanel Oberlin. The main character on the show, we meet her when she is the acting president of Kappa Kappa Tau. She's also the leader of her own clique The Chanels and the most popular girl at Wallace University, but trust us she's super-mean and will shout at you if you don't make her pumpkin spiced latte exactly the way she likes it.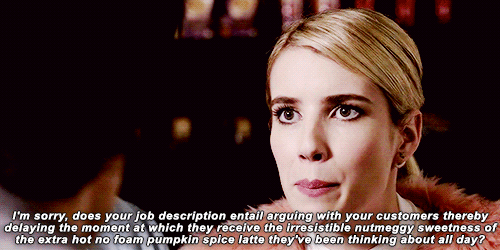 Meanwhile, the show in general is about a whole college campus that is rocked by a series of unexplained murders surrounding the twentieth anniversary of a sorority pledge gone wrong. It's silly, spooky stuff and more than worth checking out.
American Horror Story: Coven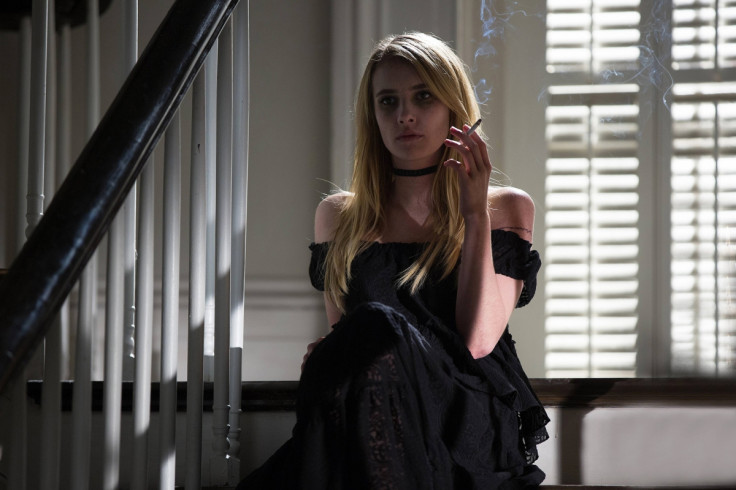 While she didn't feature in the first or second seasons of the huge hit show American Horror Story, she turned up in third season Coven and well, pretty much stole the show. Her self-entitled, party-obsessed Hollywood starlet Madison Montgomery was not only so used to getting things her way that she would throw a serious strop until she did but she was also a very powerful witch. Yes, not a great combination when you're not one of the nicest people on the planet to say the least.
As each of the young witches at Miss Robichaux's Academy learned about their powers, Madison became convinced that she would become the next supreme being after Jessica Lange's character Fiona Goode dies. And there's not much she won't do to achieve that goal, whether the title is rightfully hers or not.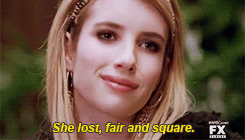 Throughout the season, she murders a van full of frat boys that wronged her greatly then uses all of the body parts to make her new 'friend' Zoe the "perfect boyfriend". Its also mentioned that she killed her one of her last directors on a film set by telekinetically dropping a spotlight on his head, just because he insulted her ability to listen. Yikes.
*SPOILERS* Scream 4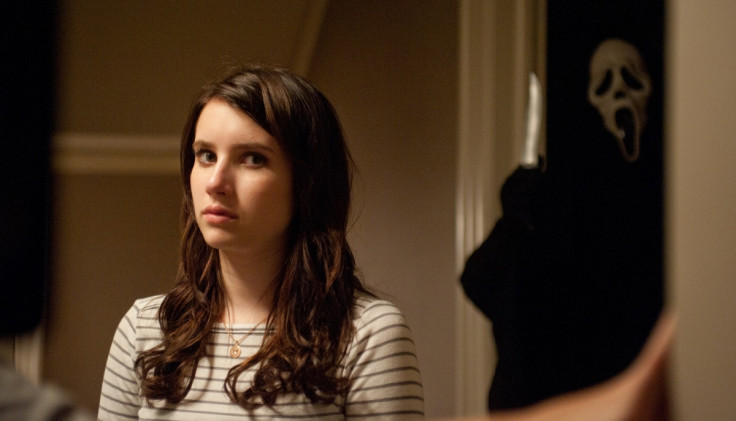 It doesn't really get any nastier than murder and that's why Scream 4's Jill Roberts has to take the ultimate crown for being Robert's bitchiest role, just stealing it from Madison because of the twisted nature she justifies it. Set 10 years after the events in the third film, heroine and survivor Sidney Prescott (Neve Campbell) is trying to get her life back on track and is now the author of a self-help book. During a promotional tour of said book, she reluctantly visits her old hometown of Woodsboro and reconnects with Sheriff Dewey and Gale, who are now married, as well as her cousin Jill and her Aunt Kate.
Unfortunately, Sidney's appearance also brings about the return of Ghostface, who in the end, turns out to be Jill herself, plotting to make herself just as famous as Sidney if she emerges the "soul survivor" of the murders. But Jill does some pretty grizzly stuff before the film reaches that shocking – and downright weird – crescendo, including murdering her mother, friends and supposed partner-in-crime.
Added bonus...
For more entertainment news follow A-List on Twitter @Alistinsider