Zurich Insurance's former boss, Martin Senn, has committed suicide six months after leaving the company. The news comes less than three years after the company's finance director, Pierre Wauthier's, suicide in August 2013.
Senn's death has brought into focus the pressures facing senior corporate executives in the country. The Guardian newspaper noted that the number of suicides by executives at Switzerland's biggest companies climbed to five in just eight years.
It said that Switzerland has seen a series of suicides since Alex Widmer, the chief executive of private bank, Julius Baer, killed himself in 2008 as the financial crash loomed. Weeks before Wauthier's suicide, the chief executive of Swisscom Carsten Scholter took his own life. Scholter had said that he found it increasingly difficult to switch off outside work because he owned a smartphone.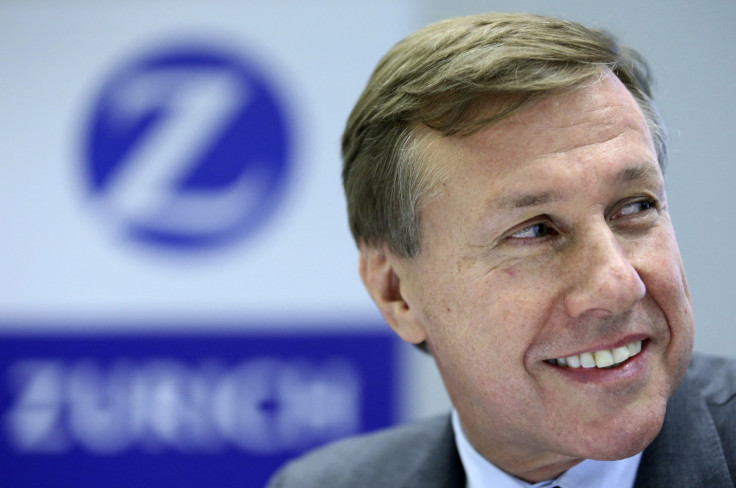 Senn, 59, was also reported to have taken his finance director's death very hard. At the company's annual meeting in 2014, he said: "The grief and shock we experienced at the suicide of our colleague Pierre Wauthier was enormous."
In a note addressed "to whom it may concern", Wauthier, 53, said he had become demoralised by what he described as a new and more aggressive tone at Zurich Insurance under the then chairman Josef Ackermann.
Ackermann quit the company soon after but denied any wrongdoing. Two independent investigations directed by Swiss regulators failed to find any indication that Wauthier had been subject to undue pressure by decision makers at the company.
Zurich Insurance updated its Facebook cover photo on Monday (30 May) with a picture of Martin Senn. Zurich Insurance said that it was "stunned and deeply shaken" by the death of Senn. He was the chief executive between 2010 and 2015. Senn quit from the firm on 1 December 2015 after a failed takeover bid for British insurer RSA. There was also a series of profit warnings from the company.
In a statement, the insurer said: "Martin Senn's family has informed us that Martin committed suicide last Friday [27 May]. With Martin, we lose not only a commendable former CEO and valued former colleague, but also a good-hearted friend.
"Our thoughts are with his family, to whom we express our deepest condolences. Out of respect for Martin and out of consideration for the family, we will not make any further details," the statement said.
Senn shot himself at his family's Alpine resort home in Klosters, according to Swiss newspaper Blick. He was married to a Korean musician and leaves behind two grown children.
A former colleague said that Senn "wasn't doing very well," but that he had not given the impression of being suicidal. Acquaintances said that Senn was withdrawn and reclusive following his departure from the company, which, at the time, Zurich said was by mutual agreement, reported Reuters.
News of Senn's death saw some glowing comments of him as a boss. Niall Coppinger posted on Facebook: "He was really one of the best. You rarely hear that said about a CEO from an employee."
Brian Bauter said: "He was the best CEO I ever had the chance to work with. A great man and he will be greatly missed."