Zynga floated on the US stock exchange 12 months ago. Since then, 75 percent of its value has been wiped wiped out while its most popular games are losing players in huge volume. As it looks to turn its fortunes around, we look back at Zynga's annus horribilis.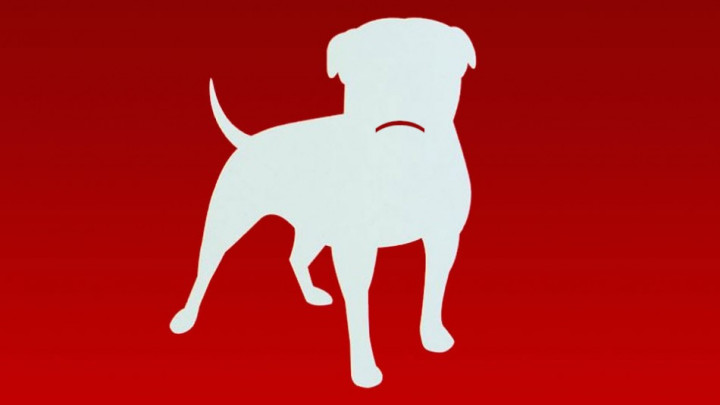 On 1 December 2011, before Zynga floated on the stock exchange, CNBC valued the game maker's shares at $8 to $10 each, giving the company an overall market value of around $10 billion.
Its flagship games, CityVille and FarmVille were topping more than 80 million users per month, and, according to the Wall Street Journal, it had already made more than $829 million in revenue in the first nine months of the year. Things were looking up.
But, as reported by The Telegraph, on its opening day on the Nasdaq, Zynga's overall value dropped to $6.6 billion as investors struggled to see the company's long-term value. Compared to online discount provider Groupon, which had seen its shares jump by 40 percent on its opening day in November (though those have also subsequently fallen), Zynga's stock price increased by only 10 percent on 16 December, heralding the start of a financial downturn which has continued throughout 2012.
Collapse
Now, just over a year since it first appeared on the stock exchange, Zynga's share price sits at $2.40. Analytics site socialbakers puts FarmVille's monthly active users at around 16 million and co-founder Mark Pincus is number four on Sydney Finkelstein's notorious worst CEOs of the year list.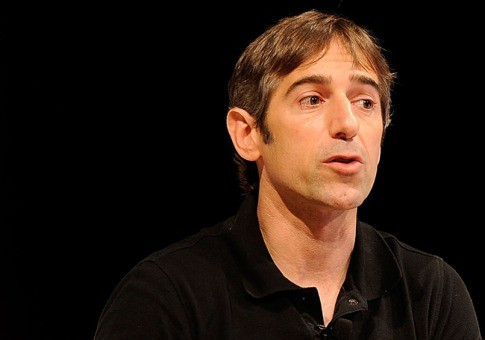 Zynga's collapse started with two things. First was the company's total reliance on Facebook for distribution. 94 percent of Zynga's revenue came from Facebook users in 2011, and to remain on the social network, Zynga had to pay 30 percent of its overall earnings to Facebook.
That worked fine in the short term, but Zynga's target market of casual gamers was, by definition, casual and wouldn't dedicate long periods of time and a great deal of money to computer games. By October 2012, analytics company Dystillr was reporting that overall users of Zynga games had dropped by 53 percent in less than three years. Trapped by its exclusivity deal with Facebook and its majority user base of Facebook users, Zynga had no way of reaching new customers once the existing ones had grown weary of its games.
That exclusivity arrangement between Zynga and Facebook ended in November.
Draw Something
Zynga's other mistake was purchasing Draw Something creator OMGPOP for $200 million in March. Draw Something was a massively popular game that saw more than 50 million downloads in its 50 days. But, as reported by JoyStiq, by May, Draw Something's daily users had dropped to just over ten million.
By October, OMGPOP had lost more than half its value, with Zynga offering to take an impairment charge on the company for $85m to $95m. On the same day that the Los Angeles Times reported OMGPOP's drop in value, Zynga's shares had plummeted 19 percent.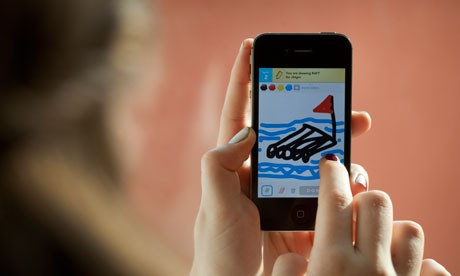 A string of executive level resignations followed Zynga's financial collapse, and a messy copyright lawsuit with EA over similarities between The Sims Social and The Ville sullied the company's reputation even further. In October, Zynga made more than 100 of its employees redundant and closed its Boston office.
Real money
Now, Zynga is altering its business to focus on real money gambling, having just applied for an online gambling license in Nevada in the US. It's also partnered with Party Poker owner bwin to offer online gambling, for money, in the UK.
The decision to gear more towards poker and gambling games stems from Zynga Poker, the company's most popular game that was recently named the highest grossing iPhone app in the UK in 2012.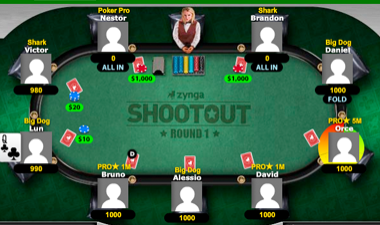 2013, then, will see Zynga move away from social gaming and into money gambling. Its new slots game, Elite Slots, will be available on Facebook in the New Year.
According to TechCrunch, following the announcement that Zynga had applied for pursue a real money gambling, its stock price rose by seven percent.