100 people die while masturbating in Germany every year
Autoerotic asphyxiation is main cause of death.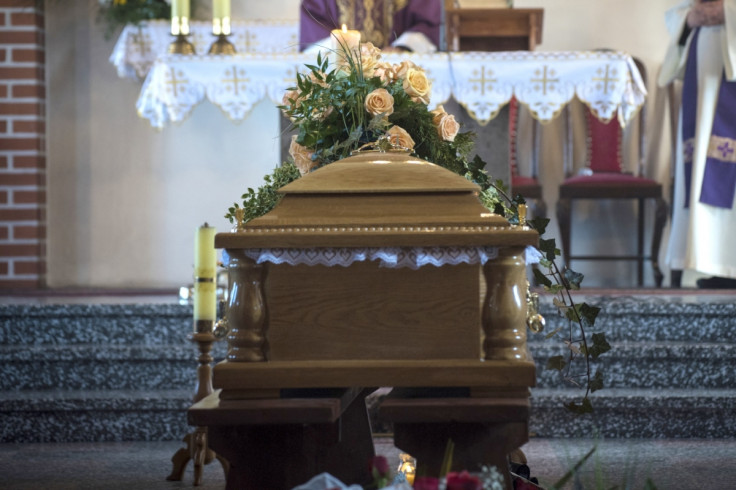 Up to 100 people accidentally die from risky masturbatory practices in Germany each year.
In autoerotic asphyxiation, a person's breathing is restricted to reduce oxygen supply and intensify sexual pleasure. But if pushed too far, it can result in strangulation, loss of consciousness and possible death.
The practice is popular in Germany where 100 autoerotic deaths were reported last year, mostly among men, said the Frankfurter Rundschau.
According to German forensic examiner Harald Voss, asphyxiation was one of the main causes in autoerotic deaths. People use ropes or plastic bags to cut off their oxygen supply to get a sexual high, he said.
Cheese, pantyhose, a diving suit and a plastic bag
Voss suspected that the actual number of deaths was higher. Some cases of autoerotic deaths go unreported because victims are found by members of their families who are ashamed or embarrassed.
In one case in Hamburg a man died after he had covered himself with sliced cheese, pulled pantyhose over his upper body, put on a diving suit and a raincoat and sat on his radiator with a plastic bag over his head.
Voss recalled an instance he attended where a mother discovered her son's lifeless body with Christmas trees clipped to his nipples. She hid the lights before the police reached the scene but later admitted what she had found when Voss noticed burn marks on the body. The son had tried to electrocute himself for stronger sexual stimulation.
Women who practise autoeroticism are thought to be more careful and use fewer props.
Forty cases of autoerotic deaths were investigated in northern Germany between 1983 and 2003. All the victims were men. They were aged between 13 and 79.
Death is not the motive behind autoerotic asphyxiation but death occurs because people tend to underestimate the risks of the practice. "Unconsciousness comes faster than people would think," said Voss. "For instance, if both arteries are squeezed at the same time, it can happen in about 30 seconds."
A very high-profile case was the 2009 death of American actor David Carradine, most famous for his role in Quentin Tarantino's Kill Bill 2. The actor was found in a closet of a Bangkok hotel with a cord wrapped around his head and genitals.