Yolanda Hadid on Zayn Malik and Gigi Hadid engagement: 'He is like a son to me'
Former One Direction singer and model have been dating since 2015.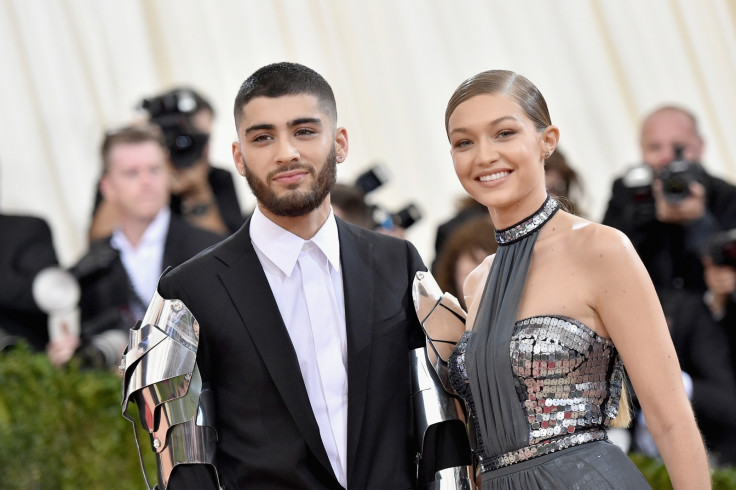 With Prince Harry and Meghan Markle walking down the aisle this spring, wedding fever has hit fever pitch. So it is not surprising that speculation is rife that genetically-blessed couple Zayn Malik and Gigi Hadid, will be next to announce their engagement after dating for two years.
Now Gigi's mother, Real Housewives of Beverly Hills star Yolanda Hadid, has dished on the couple's future plans. She told the Daily Mail: "I hope I instilled the best in [my children] to make the right choices and turn to me and say 'I love this man' then I'm going to love them too."
The Dutch former model said of the lovebirds: "This is their journey and I'm just here to support both of them as long as they make each other happy, working through things, then I'm happy."
Hadid started dating former One Direction star Zayn Malik in 2015, just months after he called off his engagement with Little Mix star Perrie Edwards. They had been engaged for two years when it was revealed that they would not make it down the aisle.
Hadid and Malik solidified their relationship when Gigi starred in his steamy Pillowtalk music video in January 2016. And it looks like Malik is already vying for the Best Son-in-Law award after bonding with Hadid.
"He's a beautiful human being from Bradford," she said. 'He's from the same background that I'm from, him and I get along great and he's like a son to me. It's all good.
" He has no family here and he's so far away so I understand that life because I lived that life. I think that I'm just a momma to him.'
Rather than divulge further details, Hadid continued to tease fans about any wedding, adding: "We'll see. I truly believe they're all on their own journey. It's not in my hands any more so I'm just sitting back and letting it all unfold."
Just six months into the romance, insiders claimed that the couple were already talking marriage, telling Hollywood Life: "They were seated at a private table tucked away in the back [of Manhattan's Butter restaurant]. Honestly, it didn't look like anything special was going on, that is, until Gigi practically jumped out of her seat and yelled: 'Yes!' They even got a round of applause from some other diners."