After going on a six-week hiatus, The Flash season 2 returns with its midseason premiere episode this Tuesday 19 January at 8pm EST on The CW. The second half of season 2 will bring more multiple universe action, time travel and return of many fan-favorite characters.
As we already know, actor Matt Letscher will return as Reverse Flash but with a timeline twist. Executive producer Andrew Kreisberg confirmed Letscher's Eobard Thawne is not from Earth-Two but from Barry Allen's universe with an earlier timeline.
Kreisberg told Entertainment Weekly: "Time on our show does not unfold linearly. Sometimes you've seen events from one direction and then you start to see them from the other. This Reverse-Flash is not exactly the Reverse-Flash that we saw disintegrate at the end of the year."
"It's a Reverse-Flash from an earlier timeline. It's not the Earth-Two Reverse-Flash, it's the Reverse-Flash. That is, hands down, one of our best episodes," he explained.
Elsewhere, Barry will again take on Zoom in the upcoming episodes of season 2. Kreisberg told TV Line: "Barry decides to take the fight to Zoom" in episode 13, which also marks the beginning of a journey to Earth-Two for the speedster and some of his team members. "There is such crazy, off-the-chart, wackadoo stuff, "Kreisberg added. Also, Harry (from Earth-Two) and Zoom's alliance will shed light on the the speed demon's motivations.
Although Cisco Ramon is finally comfortable with his Vibe powers but in the upcoming episode he is "going to start to learn just how powerful he really could be", which in turn would "send him on a very different hero's journey", Kreisberg teased.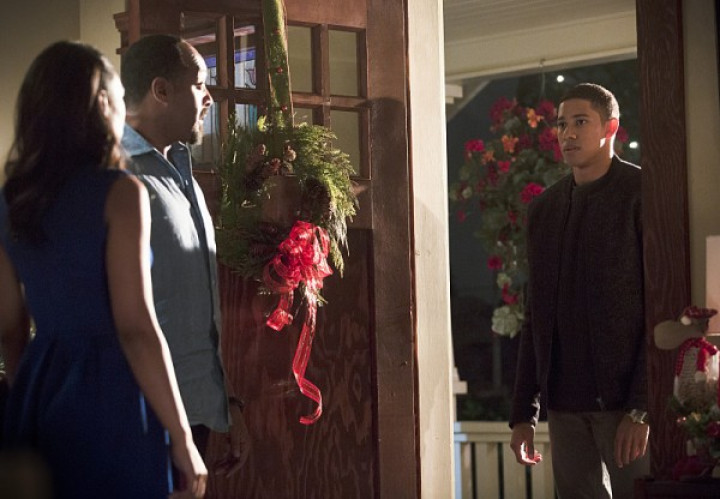 As for other West family members, Iris and Joe have to make some "tough" adjustments with regards to Wally West's arrival. Iris will get a new love interest as Kreisberg previewed that Iris's "journalism and her romantic life begin to move to the frontburner". Another couple at Star Labs may find love, as Caitlin Snow will find "herself drawn ever more closer" to Jay Garrick, who will be seen trying to get his powers back.
The midseason premiere episode is titled Potential Energy and the official synopsis reads as follows:
Now that they've grown closer, Barry (Grant Gustin) considers telling Patty (guest star Shantel VanSanten) that he is The Flash. Meanwhile, Joe (Jesse L. Martin) and Iris (Candice Patton) try to get to know Wally (Keiynan Lonsdale), and the team hunts down a meta-human who can slow time itself.