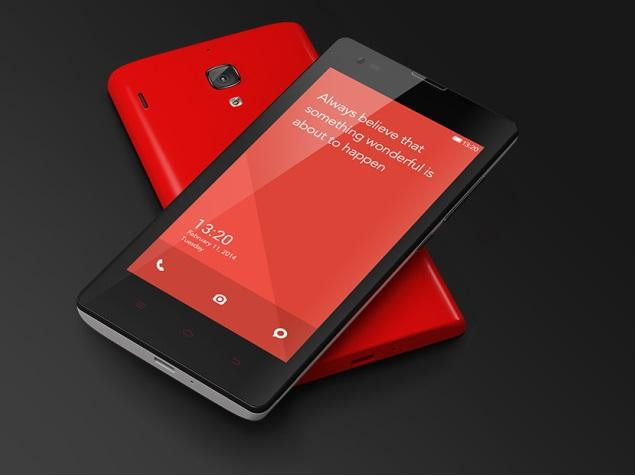 Xiaomi, which had put up 100,000 smartphone units of Redmi 1S during its sixth flash sale on Flipkart, reportedly sold out all of its budget smartphone units in minutes during the online pre-sale.
With the increased demand for the Xiaomi Redmi 1S in India, it is natural that people would have missed out on buying the Redmi 1S even after registering to participate in the 14 October flash sale.
Xiaomi will be conducting another round of flash sales via Flipkart on 21 October (Diwali flash sale) when the Chinese smartphone company will offer another 100,000 Redmi units.
Register as early as possible
If you are looking at buying the Rs 5,999 (£60, USD100) priced Redmi 1S, then it is important to register online at Flipkart at the earliest.
Along with the Redmi 1S, Xiaomi has stated that it will also offer the high-end Mi 3 priced at Rs 14,000 (£143, $22) in India during the Diwali festive season.
Xiaomi had also put up nearly 150,000 Redmi 1S smartphone units for sale on Flipkart during the latter's controversial 'big billion day' on 6 October.
According to a recent report published in the Economic Times, Xiaomi's high-end Mi 3 smartphone will go out of production and will be phased out in India, to make way for the Xiaomi Mi 4: another high-end offering.
As of now, Xiaomi Mi 4 is set to be released in India early next year.
Quoting Xiaomi's vice-president Hugo Barra, the Economic Times report states that the Mi 3 is currently on its last legs in India, and after sales of a few thousand units, production of the smartphone for India will be stopped.
This means that people who want to buy a high-end Xiaomi smartphone in India can wait for two new top-end devices to reach them. These devices are the Mi 4 and the Redmi Note, which had some of its key hardware details outed recently.
According to the available information, the high-end smartphone is expected to feature a large 5.5in display, 20.7 MP primary camera, 8 MP secondary camera, and a 3,500 mAh battery. Redmi Note is also expected to come 4G-enabled.
Key hardware aspects of Xiaomi's low-cost Redmi 1S smartphone
Xiaomi's Redmi 1S is certainly a 'value for money' smartphone considering its fairly mid-range hardware aspects, and the INR 5,999 (£60, $100) price tag.
The smartphone incorporates a 4.7in IPS display, runs on the Android 4.3 Jelly Bean operating platform, and is driven by a 1.6GHz quad-core Qualcomm Snapdragon 400 processor along with a 1GB RAM.
Redmi 1S also features an 8MP primary camera and a 1.6MP secondary camera. Besides, the device provides users 8GB internal storage that is expandable up to 32GB via an external microSD card.
A 2,000 mAh battery powers the entire Xiaomi Redmi 1S smartphone.
Considering the fact that 'value for money' devices are embraced in India, Xiaomi Redmi 1S challenges the recently released Android One smartphones that have a sub INR 6,000 price tag, and the Motorola E that is priced at Rs 7,000 (£70, $116).