Two Galaxy Note 7 smartphones reportedly catch fire in China
Samsung is conducting an internal review after reports on Note 7 fire incident.
Two Samsung Galaxy Note 7 smartphone units have reportedly caught fire in China, in what is known as the first such incident in the country.
The news about the fire surfaced after a Chinese social media user posted messages saying a Note 7 device of a friend caught fire over the weekend on Sunday. Both South Korean and Chinese news reports now say a second Note 7 exploded on Sunday (18 September), according to a report by Associated Press. Samsung was not available for a comment immediately.
The China incidents emerged soon after a Note 7 exploded in the US. Jonathan Strobel, 28, from Florida filed a lawsuit against Samsung after he suffered severe burns on his right leg following his Galaxy Note 7 exploding in the pocket of his pants. This might be the first such case against Samsung in the US of its battery exploding.
Strobel said he was in a store in Palm Beach Gardens on 9 September when his Note 7 exploded.
China's JD.com said Samsung is currently conducting an internal review, after the retailer referred report of Note 7 catching fire to the company. "We immediately referred this case to Samsung and they are conducting an internal review," a Samsung spokeswoman told Reuters.
Recently, China's General Administration of Quality, Supervision, Inspection and Quarantine (AQSIQ) confirmed that Samsung will recall 1,858 Note 7 smartphones. The recalled Note 7 devices were sold through Samsung's official website before the 1 September launch as part of a test experience.
Although Samsung has announced a recall, it said sales will go on in China as the Note 7 sold there uses a battery that is different from the ones found in devices sold elsewhere.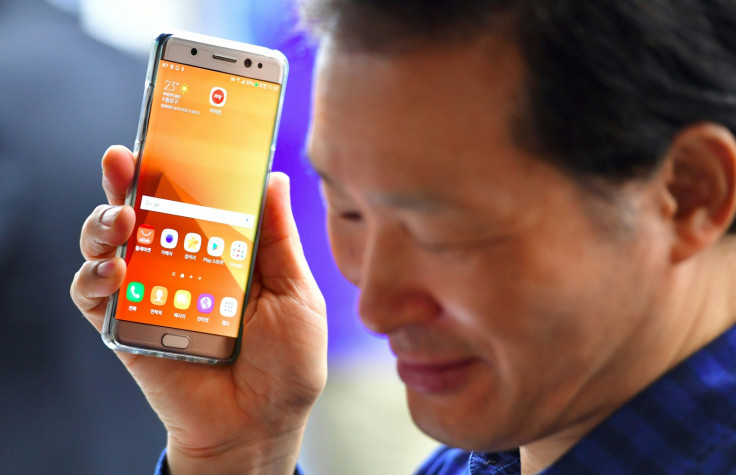 The Civil Aviation Administration of China (CAAC) also said it would bar the use and charging of Note 7 in aircraft starting on 14 September. According to CAAC instructions, the phone will not be allowed to be placed in checked-in baggage or sent as air freight.
© Copyright IBTimes 2023. All rights reserved.