Central African Republic: Police anti-crime unit 'executed 18 people in broad daylight' says HRW
Human Rights Watch calls for prosecution of former banditry controller Robert Yékoua-Ketté.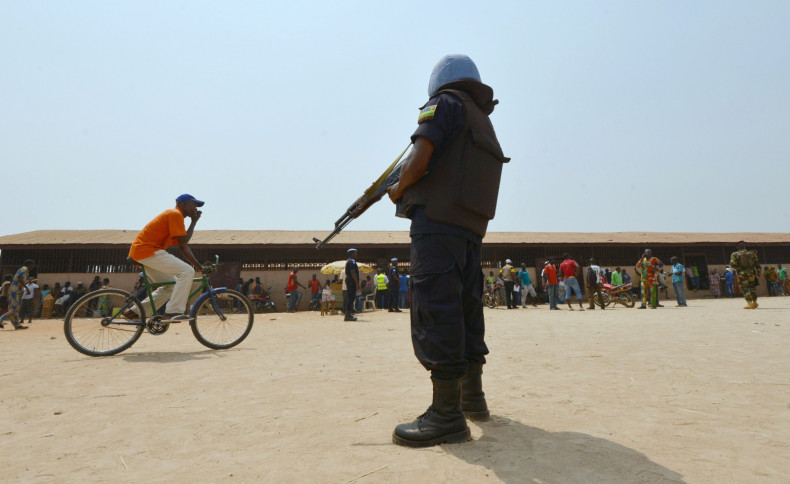 Members of an anti-crime unit in the Central African Republic (CAR) have allegedly executed more than 18 people between April 2015 and March 2016, according to Human Rights Watch (HRW). The Central Office for the Repression of Banditry (OCRB) is a special police unit created after a string of army mutinies in 1996 and 1997 in CAR, and operates in the capital, Bangui.
From 2006 to 2013, HRW said it was implicated in unlawful detention, torture, and extrajudicial killings.
The nation was thrown into chaos in early 2013 when Muslim Seleka rebels toppled president François Bozize's government. Christian militias responded to abuses by Seleka rebels by attacking Muslims.
Nearly one million people were displaced by the violence, which left the country divided along ethnic and religious lines.
Yékoua-Ketté directly implicated in 13 deaths
HRW, which carried out an investigation into the claims, said the former director of the OCRB unit, Robert Yékoua-Ketté is alleged to be directly implicated in 13 of the cases. Witness testimony indicates that the former director personally carried out one killing; ordered the execution of five; and was seen at the moment when seven men, who were later killed, were detained by the OCRB.
Researchers documented 18 incidents of executions by the OCRB and said they received credible information about 12 more people similarly killed between March 2015 and March 2016.
A 14-year-old victim, Samson Ndakouzou, had been accused of stealing. Witnesses said the boy was taken with another victim to a field where Yékoua-Ketté's men tied his hands behind his back and shot him in the throat in broad daylight.
In another incident, witnesses said Yékoua-Ketté killed Romaric Vounbo, 28, and a father of two, on 28 October 2015. HRW found that Yékoua-Ketté shot Vounbo twice in the stomach. When he did not collapse, one witness said: "Yékoua-Ketté told Romaric to open his mouth, but he [Vounbo] refused. Yékoua-Ketté forced his pistol into his mouth and shot him."
Yékoua-Ketté was removed from his position on 8 June.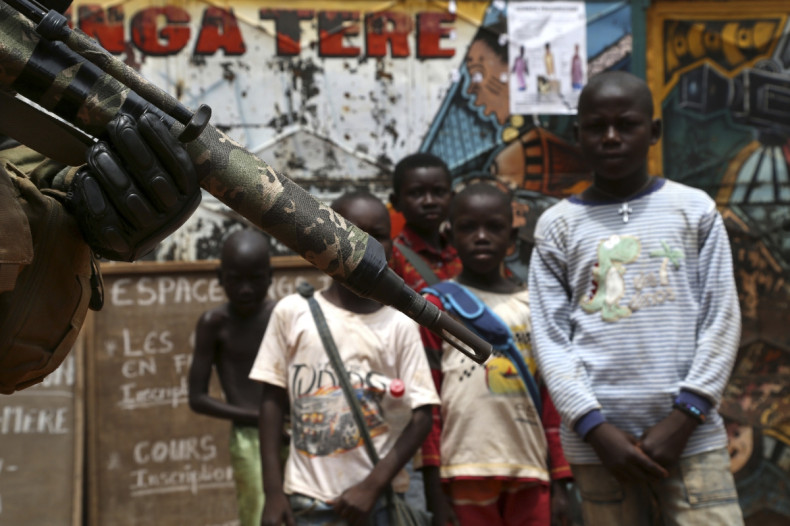 Donor countries should focus on accountability
Lewis Mudge, Africa researcher at HRW, said that, while the government "was right to remove Yékoua-Ketté as the first step in addressing impunity", Yékoua-Ketté should be investigated with a view to prosecuting him. Additionally, the authorities should promptly open an effective, transparent investigation into all the suspected extrajudicial executions by the OCRB.
Although HRW said some victims may have been implicated in criminal activity, the circumstances of their arrests or killings did not justify the use of lethal force. Sixteen of the victims were unarmed when they were detained and did not pose any threat to the life of police officers or the public, HRW said. The killings constituted extrajudicial executions in violation of international law.
"Central Africans will not believe there can be rule of law and will live in fear of the OCRB unless the man they saw killing people faces justice," Mudge said.
"It is a good thing that Yékoua-Ketté was removed from his post, but it must not end there," the father of one victim, said. "I carry my son's photo with me and I will carry it until the day that Yékoua-Ketté explains before a judge why he killed my son in cold blood."
The researcher also called for donors, including the European Union (EU), France, and the United States (US), which are working with the Central African government on re-establishing security and rule of law, to "ensure a focus on accountability".
'Untouchable' commanders will be held to account
HRW met with Yékoua-Ketté in November 2015. At the time, he said that crime in Bangui had risen, particularly following a prison break at the Ngaragba Central Prison in the capital, and that he had "too much work to do with too little resources," but that he made sure his men operated within the law.
In February 2016, HRW shared its investigation with senior police officials who did not dispute the findings. The findings were also shared with the current government (which took over on 30 March) in April. Justice officials told HRW they are ready to investigate the killings and move forward with judicial proceedings if the allegations are founded.
"The new government, with international support, made the right decision to remove Yékoua-Ketté, but now it needs to show the Central African people that even 'untouchable' commanders will be held to account," Mudge said.
The researcher urged the United Nations peacekeeping mission in the CAR (MINUSCA) to offer judicial, investigative and protection assistance to the national government in its efforts to seek accountability for crimes committed by the OCRB.