3 things we learned about South Sudan leaders profiteering from civil war
Sentry report claims Salva Kiir and Riek Machar's relatives enjoyed luxury trips and expensive cars.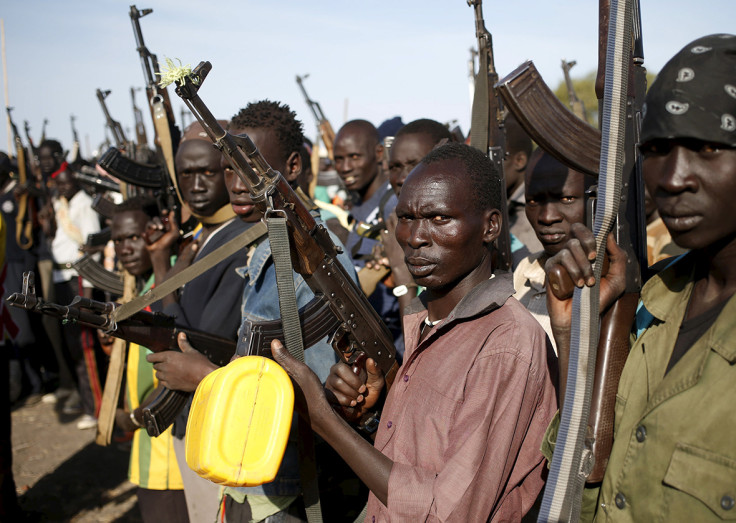 A high profile report detailing a network of alleged corruption in South Sudan emerged earlier this week, accusing South Sudanese senior hierarchy of profiteering from the civil war.
The 66-page report was released by Sentry, an investigative organisation founded by the US actor George Clooney and the rights activist John Prendergast. It presented evidence of documents and eyewitness accounts alleging that President Salva Kiir and his family members, as well as top associates including former Vice-President Riek Machar and close senior military officers were involved in corruption.
IBTimes UK looks at three key points from the report entitled, War Crimes Shouldn't Pay.
The report alleges that Kiir and Machar both amassed wealth through the civil war, which they then shared with their family in the form of luxury holiday trips, expensive cars and mansions.
South Sudan's leaders accused of profiteering from the war
"The key catalyst of South Sudan's civil war has been competition for the grand prize, control over state assets and the country's abundant natural resources between rival kleptocratic networks led by President Kiir and (former) Vice-President Machar," the report alleges.
"The leaders of South Sudan's warring parties manipulate and exploit ethnic divisions in order to drum up support for a conflict that serves the interests only of the top leaders of these two kleptocratic networks and, ultimately, the international facilitators whose services the networks utilise and on which they rely."
Sentry claims that Kiir and his family profiteered from significant business interests, through holdings in prominent companies across the country. According to the report, Kiir's wife and at least seven of his children, held stakes in various business ventures during and after the conflict. The head of state's 12-year-old son, for instance, held a 25% stake in a holding company of significant value, formed in February 2016.
"Immediate family members of President Kiir and his wife have held interests in almost two dozen companies operating in oil, mining, construction, gambling, banking, telecommunications, aviation and government and military procurement," the report alleged.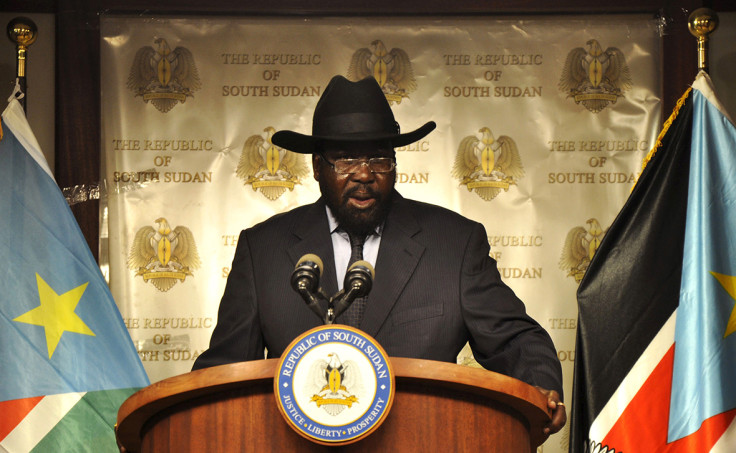 File photo: South Sudan's President Salva Kiir addresses a news conference at the Presidential palace in Juba in September 2015
Jok Solomun/ Reuters
South Sudanese senior officials allegedly engaged in corruption
The report also claimed that prominent military top brass, including senior officials with command authority over those responsible for mass atrocities committedduring the conflict — have stakes or own businesses in the private sector, including top banks, investment firms and oil companies.
These personalities include Kiir's brother-in-law, General Gregory Dimitry, SPLA chief of staff, Paul Malong and General Malek Reuben Riak.
According to evidence put forward by Sentry, the military officials are alleged to have engaged in corruption as many of these businesses have been accused of shady practices. The report also claimed there was hard evidence of foreign companies making direct payments to the bank accounts of high-ranking South Sudanese generals.
President Kiir and top associates alleged to have invested millions of dollars in real estate abroad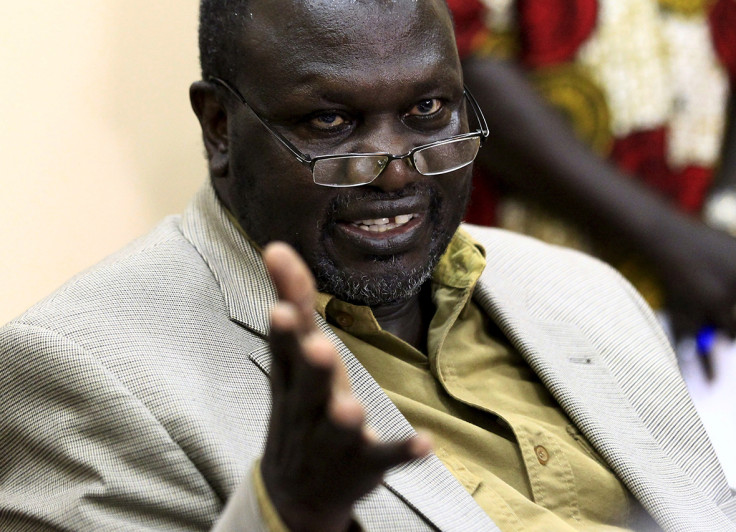 File photo: South Sudan rebel leader Riek Machar talks during a news conference in Khartoum in September 2015
Mohamed Nureldin Abdallah/ Reuters
The report further alleges that top leaders' children purchased houses in Kenya, Uganda, and Australia as assets to consolidate their wealth.
"Members of their families often live in multimillion-dollar mansions outside the country, stay in five-star hotels, reap the benefits of what appears to be a system of nepotism and shady corporate deals, and drive around in luxury cars — all while much of their country's population suffers from the consequences of a brutal civil war and, in many places, experiences near-famine conditions," the report asserted.
Examples cited in the report include some of the president's children attending high school and college in Australia, Malaysia and Uganda. Referring to posts on their social media accounts, the report highlights Kiir's children's international travels and lavish lifestyle: "riding jet-skis, driving in luxury vehicles, partying on boats, clubbing and drinking (in the) fanciest and most expensive hotels".
Sentry claimed the head of state had bought properties outside the country including a two-storey, 460-square-metre villa in the gated community of Lavington, an affluent residential area in the Kenyan capital, Nairobi. Machar was also said to own a house in neighbouring Kenya.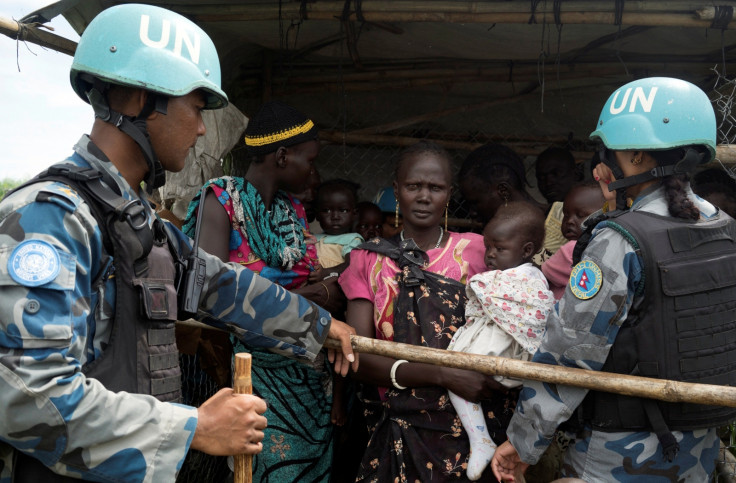 Chief of military staff Malong, whose annual salary is estimated at $45,000, owns a mansion in Kenya estimated at US$2m, and two homes in Uganda.
Another example cited in the report refers to former chief of staff, General James Hoth Mai Nguoth, who allegedly bought a home in the Melbourne suburb of Narre Warren North in 2014. While the report asserted the home was bought under Hoth Mai's son's name, the estate agent who sold the property said the house was originally bought in Hoth Mai's wife's name, before being transferred to his son at settlement.
According to the real estate agency quoted in the report, the property was paid for using money transferred from overseas bank accounts — including from Dubai — and boasts "four bedrooms, a top-of-the-line kitchen, a two-tiered home theatre, a sauna and an infinity pool".
South Sudan government: Report is 'rubbish' and 'politically biased'
Asked to comment on the allegations, a presidential spokesman, Ateny Wek Ateny, dismissed the claims against Kiir as "rubbish" and "politically biased".
"Their statement is a mere recipe for fuelling gross misconception about the leadership of South Sudan," Ateny told Al-Jazeera from the capital, Juba. "We will [take] them to court, we will hire the law firm in the US and we will sue them because they have relied on evidence that is completely rubbish.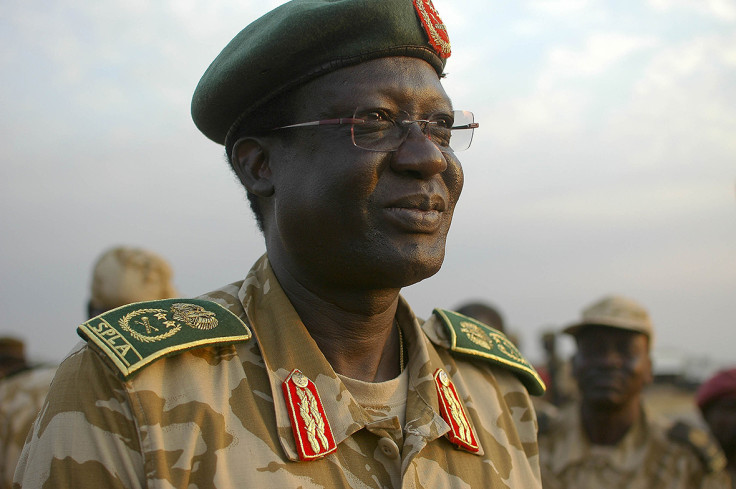 Sudan People's Liberation Army Chief of Staff General James Hoth Mai reviews troops in Bor, a strategic town South Sudanese government forces backed by Ugandan troops recaptured from rebel forces loyal to deposed vice president Riek Machar in January, 2014
Charles Lomodong/ AFP
"They were actually interviewing 100 people who (...) only came to give evidence on condition of anonymity (...) but, at the end of the day, ( identity) will be disclosed, because if we go to the court of law they will have to be disclosed."
While a fragile peace deal was signed in August last year, effectively ending the two-year (2013-2015) civil war which killed tens of thousands and displaced 2.2 million, renewed fighting broke out on 7 July between forces loyal to Kiir, and those loyal to vice-president Riek Machar — killing more than 300.
On 11 July, Machar urged his troops to cease fighting, a couple of hours after Kiir unilaterally declared a cessation of hostilities.
South Sudan, meanwhile, has rejected accusations from the UN that its soldiers had raped and killed civilians during last month's clashes.
© Copyright IBTimes 2023. All rights reserved.