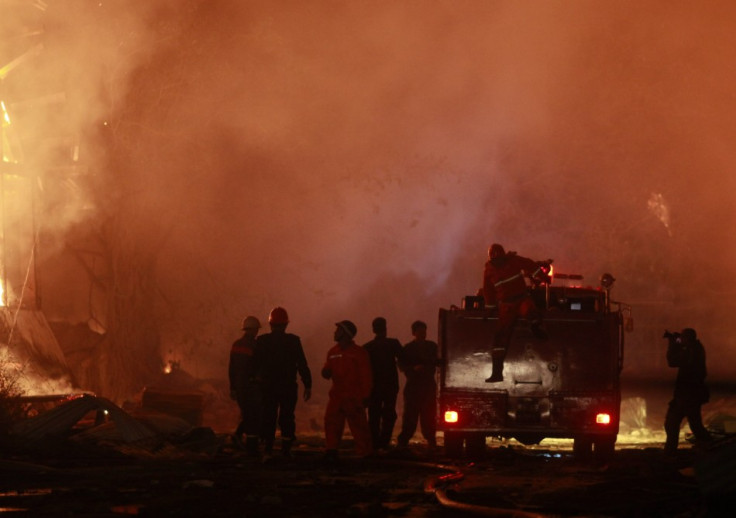 A lady property inspector died in a house explosion on Monday (25 July) at Benson-area of Omaha – a city in the US state of Nebraska. The inspector, Clara Bender, had gone there to inspect the condition of the house after an evicted tenant had vacated the place.
The 30-year-old inspector for Certified Property Management (CPM) was soon taken to Nebraska Medical Center after being pulled from the debris of the levelled house, but she later died. The explosion has also injured two others including one teenage boy from the area.
"She was a great mother, a fantastic employee, a really good person to be around. We just love her," Jeremy Aspen, CPM president said.
According to the authorities, police and fire officials are involved in the investigation, including Omaha police homicide detectives. The cause of the explosion is still under investigation, they said.
A local resident of the area, who witnessed the explosion, said that first he thought lightning has hit the house or a car but soon he realised that it was a home explosion which had knocked his house sideways and also collapsed the roof.
"It was just a mess. Everything was just crooked," Jeffery Blount, the resident said, whose wife got seriously injured in the incident.
Another person, a 14-year-old boy, who also got injured in the blast, is recovering at the Nebraska Medical Center.
"It shook my whole house. It sounded like a military-grade bomb went off. It was so intense. I never felt my whole house shake like that, and me shaking in my own bed," another resident Laura Winters, 25, said and added that the smell of the gas was everywhere — "in your face, like you couldn't even breathe."