3,000-year-old tomb of Egyptian queen unearthed in Luxor
Tomb excavated at Ramesseum is a 3,000 year-old mortuary temple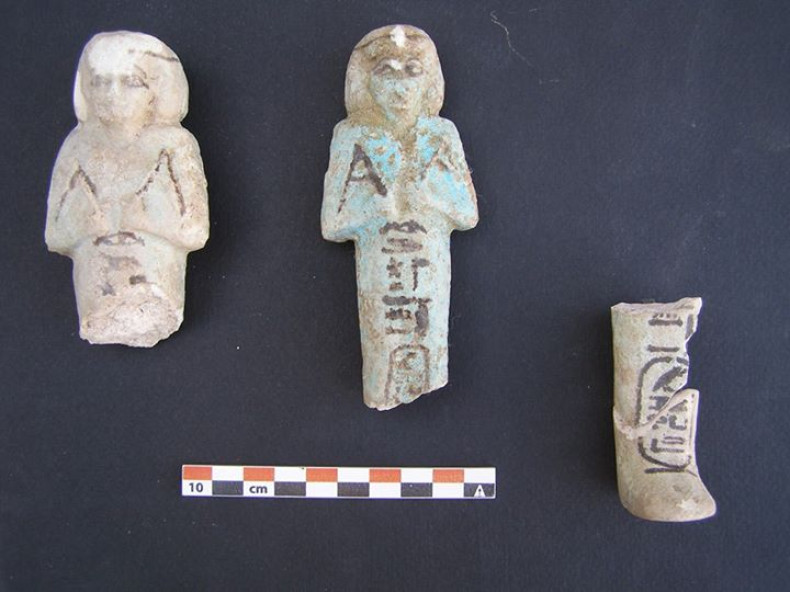 Archaeologists digging at the ruins of Ramesseum temple in Luxor, have discovered what they consider is the tomb of an ancient Egyptian queen.
The tomb excavated at the mortuary temple, located on the west bank of Luxor, dates back to over 3,000 years.
It carries an inscription which experts say was a title given only to ancient Egyptian royal wives. The text reads: "the divine wife of God Amun."
Ramesseum is the memorial temple of pharaoh Ramesseum II, who was the third pharaoh of the 19th dynasty of Egypt.
"The tomb is relatively small with a stone door leading to a five-meter shaft and a burial chamber, where funerary equipments, offerings and 20 well-preserved statuettes were found," Abdel-Hakim Karar, director of the Upper Egypt Antiquities Department, was quoted as saying by The Cairo Post.
The statuettes found by the tomb's entrance bore the title Karomama, who was a queen and is believed to be the wife of the 22nd dynasty's Pharaoh Osorkon II (872BCE to 837BCE). Karomama is also believed to be a royal daughter.
French archaeologist Christian Leblanc, who led the excavation, said the tomb could shed more light on the life of Karomama.
"The new discovery may not be spectacular from the artistic point of view, but due to the scarcity of Karomama's artifacts that have been discovered so far, it is definitely a significant find as it sheds more light on her life," Leblanc told Pharaoh Magazine.
However, archaeologists said it was too early to conclude if the tomb belonged to Karomama herself.