Samsung just can't seem to catch a break, with the latest bad news being that it has $38m (£28.5m) of TVs, appliances and electricals stuck on the stranded container ships of recently bankrupt Hanjin shipping company.
South Korea's biggest – and world's seventh-largest – container line, Hanjin, collapsed last Wednesday (31 August 2016), filing for bankruptcy and in the process leaving up to 89 of its vessels floating in limbo around the world unable to afford the unloading fee required at ports in the US, Asia and Europe.
Some of the cargo on-board those ships belongs to Samsung who says they have $38m in electronic goods stranded on board. According to Bloomberg, one vessel heading for its factory in Mexico had $24.4m of parts for its visual display business, while another container had $13.5m of home appliances including fridges and microwaves.
This news rounds-off a difficult couple of weeks for Samsung, wherein it issued a global recall of the new Galaxy Note 7 smartphone just days after release as reports of battery explosions came flooding in.
Cost for halting sales around the world, replacing handsets, changing battery supplier as well as a knock-on effect from a share price drop, is estimated to run into the billions for the South Korean manufacturer.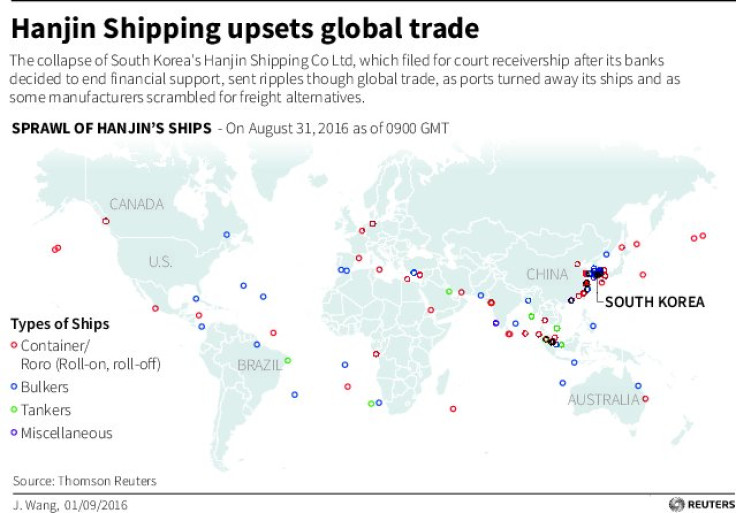 And the costs don't stop there. In order to retrieve the goods floating on Hanjin's 'ghost ships'. It is understood that Samsung may have to be forced to fly in planes and helicopters at "great cost" to get the 616 containers off the ships.
However, Samsung has pleaded with a US judge for it to be able pay cargo handlers at one of the US ports to remove the goods in order to prevent this drastic measure and also save missing out on one of the peak-shipping times ahead the pre-holiday period (September-November).
"All these costs and delays will be a loss not only to Samsung, but also to major retailers in the US and, ultimately, to US consumers," Samsung said in the Bloomberg report.
Reuters has reported that some of the cargo owners of other goods on-board other ships have already paid terminal operators in California to unload and release containers from Hanjin ships held on the docks, which may signal some good news for Samsung. After all, it needs it.