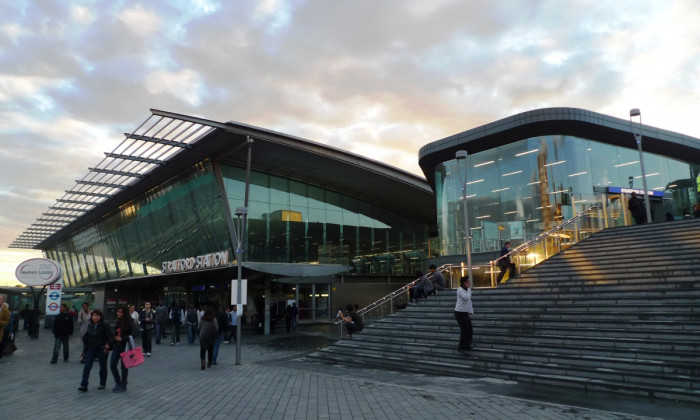 British Transport Police have launched a murder inquiry after a man who was viciously assaulted at Stratford Train Station on Tuesday (27 October) succumbed to his injuries. John Francis Breen, 53, from London, was found unconscious between platforms at Stratford with severe head injuries and died in hospital on Wednesday.
Prafal Thakrar, 51, told the Evening Standard: "It was a gang of four people who attacked the person. It started in the West tunnel at platforms 1 and 2 and the [assailants] then legged it onto platform 13. Everyone started dialling 999 and they had to stop the train and they closed the platform so they couldn't run off."
The incident caused travel chaos at the busy station close to Queen Elizabeth Olympic Park, which has underground, DLR and overground services and is used by around 160,000 passengers a day. Following the attack, some areas were cordoned off by police looking for clues, leading to a crush in which a child was reportedly injured.
Four teenage boys, two aged 14, one aged 15 and one 16, are still being questioned in connection with the attack having reportedly fled the scene on the Jubilee Line and later arrested on suspicion of causing grievous bodily harm.
British Transport Police (BTOP ) Detective Chief Inspector Dave Shipperlee said: "We continue to investigate the circumstances of the incident and are still in the process of interviewing the four teenagers arrested last night. Our sympathies go out to Mr Breen's family and I would like reiterate our appeal for witnesses to help us piece together exactly what happened.
"We have already heard from several people who were at the station, and I would like to thank those who have come forward. I am certain there will be more people who can not only help us with our investigation, but can also provide information that will assist Mr Breen's family in understanding how he sustained such traumatic injuries."