A total of 457 people on the NHS organ transplant list died last year while waiting for a suitable donor, with an additional 875 removed from the list as they became too ill for a transplant. Campaigners are urging for a change in the donation system.
According to figures released by NHS Blood and Transplant, there were 6,388 patients waiting for a transplant at the end of March 2017 with a further 3,357 temporarily suspended from transplant lists.
More than 450 of these died while they were on the active transplant list, meaning they were ready and able to receive an organ but were unable to get one in time. The people removed from the list were mostly due to deteriorating health, meaning many of these patients would have died shortly afterwards.
This is despite the number of transplants increasing by more than 20% compared to five years ago, reaching a record 4,753 in 2016/17. This figure includes a record 1,413 deceased organ donors and 1,043 living donors, with some patients getting more than one organ.
36% of the UK population is registered on the NHS Organ Donor Register, compared to 30% five years ago.
The latest figures from the NHS arrived after campaigners called for a law change in England which would give automatic presumed consent that their organs can be used for a transplant after they die unless they 'opt-out'.
The law has been in place in Wales since 2017 and is set to be brought forwards in Scotland. Since the change was made in Wales, just 6% of the population has chosen to opt-out.
A recent campaign, spearheaded by the Daily Mirror, is urging for NHS England and Northern Ireland to bring in an opt-out system. The campaign has received the backing of several-high profile names, including Labour leader Jeremy Corbyn.
Corbyn said "Everyday people are dying or suffering pain and stress whilst waiting for life-saving transplants. The delay and shortage of donors could be dramatically altered if we made this simple but significant change to the way people are registered as donors
"I urge the Government to change the law in England to bring us in line with Wales and Scotland to help improve survival rates and the lives of those suffering from treatable diseases, injuries and other conditions."
Emma and Drew, parents to Britain's youngest ever organ donor, said it is a "national scandal" England has not introduced an opt-out scheme. Hope donated her kidneys and liver cells after being alive for just 74 minutes.
A Downing Street spokesperson said it was "keeping a close eye on the implications of the policy change in Wales and Scotland", in reaction to the Mirror's newspaper campaign.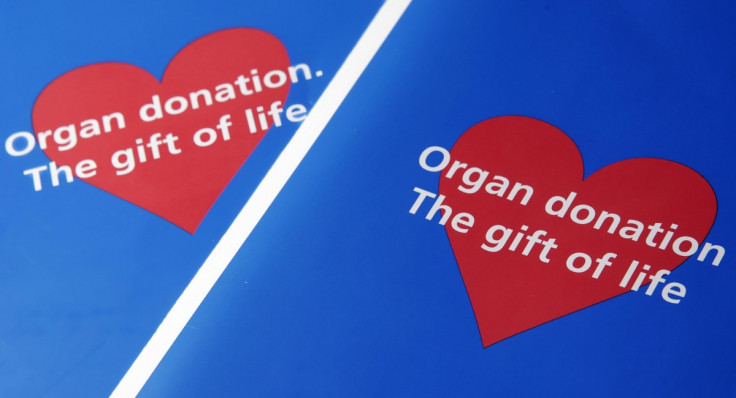 Sally Johnson, director of Organ Donation and Transplantation for NHS Blood and Transplant, said even if there was an opt-out system, there will remain an issue of families blocking any potential transplant as they do not give permission for their organs to be used and urges people to discuss their wishes beforehand.
In January 2016, NHS Blood and Transplant revealed more than 500 bereaved families blocked the transplant of organs despite knowing their relative is a registered donor.
Johnson said: "Family refusal very often reflects the understandable difficulties that families face when losing a loved one, and there are two ways in which they can be addressed. First of all, family refusal is less likely when the possibility of donation is raised by trained requestors - specialist nurses for organ donation.
"However there are still occasions when this does not happen and when donation is raised by clinical staff who have had little training in this most delicate of tasks. Secondly, we know that families are much more likely to support donation when the individual's decision is known beforehand.
"Discussing our end of life decision with those closest to us will ease the burden they face and make it more likely that our wishes are respected. This is particularly important for families from our black and Asian communities, where there is little tradition of organ donation but many people waiting for a transplant."