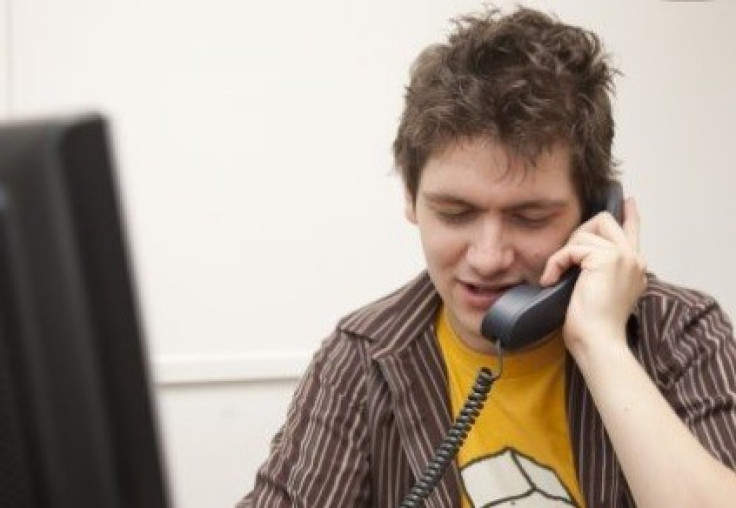 Millions of people seeking help contacted the Samaritans in 2016, the UK-based charity has said. The organisation, which helps people in distress and at risk of suicide, said it received more than 5.7 million calls last year, an increase of over 300,000 from 2015.
The charity released the figures to coincide with the beginning of Volunteers' Week (1-7 June), organised by the National Council for Voluntary Organisations.
The charity attributed the increase to several factors, including the launch of a free helpline number in 2015. Previously, there was a two-pence a minute charge for calls.
"Suicide is complex but it's also an inequality issue and a number of factors, including deprivation, can put you at increased risk," Samaritans chief executive Ruth Sutherland said. "Even two pence a minute was enough to deter some callers, which is why we were determined to make all calls to Samaritans free."
She then called on all candidates of next's week general election to "put suicide prevention high on the agenda if they are elected."
She added: "Suicide is not inevitable, it's preventable and everyone has a role to play, from politicians, parents and health workers to employers, businesses and the media. We need to empower those at risk to reach out for help, knowing the right resources and support will be in place when they do."
Earlier this year, the charity published a report, Dying from Inequality, which suggested socioeconomic deprivations were linked to suicidal behaviour.
Last year, the organisation said there had been a 20% increase in cases of suicides across jails in England and Wales, claiming a shortage of prison staff was linked to the rise.
---
The Samaritans provides a free support service for those who need to talk to someone in the UK and Republic of Ireland. It can be contacted via Samaritans.org or by calling 116 123 (UK) or 116 123 (ROI), 24 hours a day, 365 days a year.
---