Over 50,000 people took to the underground in the early hours of the morning as London's Night Tube service was launched on Saturday (20 August) morning. The Central and Victoria lines ran through the night kicking off London's long anticipated 24-hour tube service for the first time in its 153 year history.
Oxford Circus saw 6,500 revelers hit the town to take advantage of the extended service without having to worry about missing the last train, while 4,250 people exited at Stratford, according to Transport for London (TfL).
London Mayor Sadiq Khan boarded the first train on the Victoria line which departed from Brixton, south London, at 12.34am. He was greeted by the sound of cheers from late night passengers who clearly welcome the all-night service.
"It's fantastic news. You can feel the buzz, you can feel the vibe. People are really excited," said Khan. "It'll benefit our economy so much. Industry experts think it'll support thousands of jobs and bring millions into our economy.
"What's important is we got the detail and the planning right. I'm really pleased that 100 days or so after becoming the mayor we've got that right."
While there were a fair share of late night revelers who were in the party mood not to mention those who were found asleep in their seats the next morning and one man spotted urinating on the tracks, London Transport staff said the first night of the 24-hour service was "fairly quiet" with passengers reported to be well-behaved on the whole.
The service is supported by 100 British Transport Police (BTP) officers who have been deployed to patrol the network. Superintendent Chris Horton, the officer responsible for policing the Underground, insisted there was 'no reason' why passengers would not be as safe as during the day.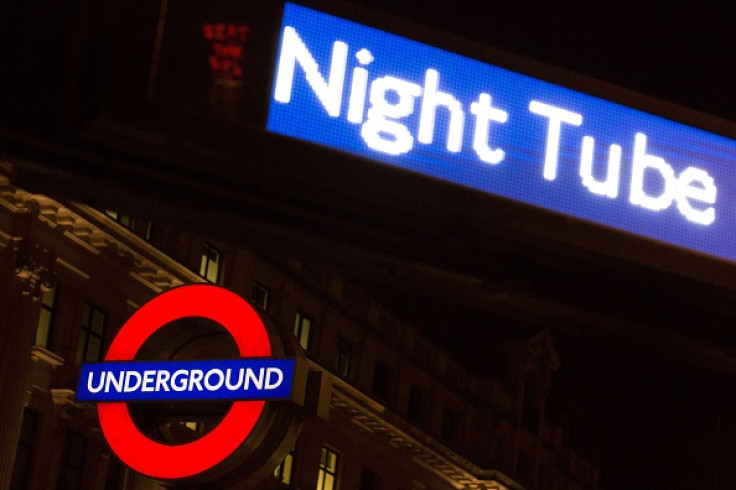 The new service was applauded by late night travelers who can now experience London around the clock and will especially benefit London's 700,000 night workers, from doctors to bar staff and security guards.
"It's a great idea, London claims to be a 24-hour city, and this means it really is. You can have a night out and not worry about having to get the last tube," one passenger told Mail online.
Another added: "I work in the theatre. The hours are sometimes a bit strange and quite late, so this will really help me."
By the end of the year, the service will also include the Northern, Piccadilly and Jubilee lines. TfL estimates 200,000 people will use the Night Tube every weekend once it's fully operational Sky News reports.
While the initiative has been implemented at a cost of millions, London First, a group representing businesses, estimates it could add £77m a year to the city's night-time economy by 2029.