9 people detained in connection with China power plant accident that killed 74
The accident happened on 24 November in Fengcheng, Jiangxi province, during work on a cooling tower.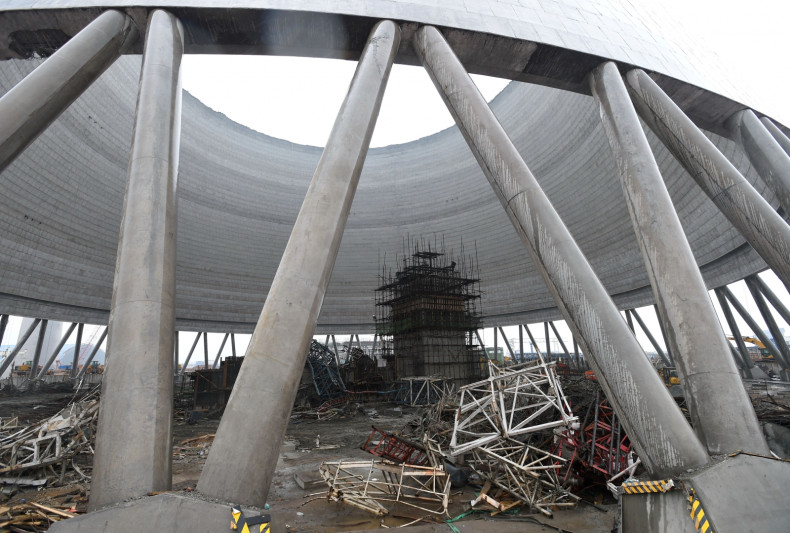 Nine people have been detained by China over the power plant disaster that killed 74. Chinese police said on Monday (28 November) that the individuals were facing criminal charges in connection with the deadly construction site accident that happened on 24 November.
The accident took place in Fengcheng, Jiangxi province, during work on a cooling tower for a coal-fired power plant when a crane fell on the coal-fired power plant, causing a platform under construction to collapse on the cooling tower.
A number of people were trapped under the debris for hours before rescue personnel were able to pull them out.
According to Xinhua news agency, the nine people detained by the police include the chairman of Hebei Yineng Tower Engineering and chief engineer of the construction project.
The building project – which was part of an expansion of the Fengcheng Power Plant owned by Jiangxi Ganneng Co. Ltd – was under the supervision of Hebei Yineng Tower Engineering.
All the arrested persons are suspected of major liability in the accident, officials said and added that the investigation was underway.
Earlier, Chinese media reported that at least 13 people were arrested over the power plant mishap, which had witnessed the highest number of casualties in any power plant industry accident in a decade.
Safety standards at construction sites are relatively low in China and hence accidents are a common occurrence. However, the state has vowed to enhance its safety sets after this disaster.
President Xi Jinping had also urged local authorities to upgrade work safety standards.
"A number of work safety accidents have occurred recently, and local governments must learn from these accidents and ensure any potential work safety issues are addressed," he told the state media.