China to 'plug holes' in safety standards after 74 killed in power plant accident
Safety standards of industrial sites are relatively low in the Asian country.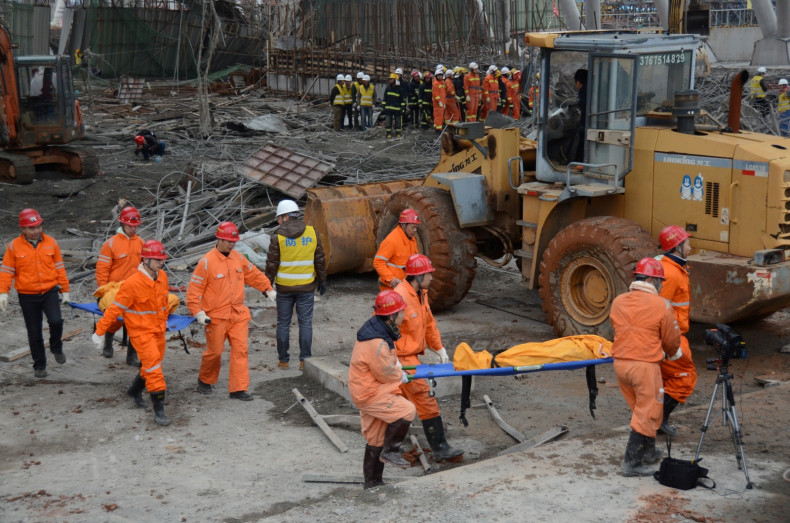 Days after 74 people were killed when a construction collapsed at a power plant in Fengcheng in the Jiangxi province of China, the State Council had decided to set up a team to investigate the incident and "plug the holes" in its laws and safety standards to improve working conditions. The team will be led by Yang Huanning, the head of the State Administration of Work Safety.
On 24 November, a crane fell at the coal-fired power plant, causing a platform under construction to collapse on a cooling tower. A number of people were trapped under the wreckage for hours before rescue personnel were able to move the debris and scaffolding and pull them out.
The police have already taken 13 people into custody following Thursday's mishap, which had the highest number of casualties in any power industry accident in a decade.
Safety standards at industrial sites in China are relatively low and accidents are a common occurrence. Speaking about the need to improve conditions Huanning told Xinhua, "We must focus on the problems exposed by this incident, take a further step to strengthen and perfect the law, standards and regulations, plug any holes, constantly strengthen and safeguard the foundations of production safety, and raise standards of safe production."
President Xi Jinping also urged local authorities to upgrade work safety standards "A number of work safety accidents have occurred recently, and local governments must learn from these accidents and ensure any potential work safety issues are addressed," he told the state media.