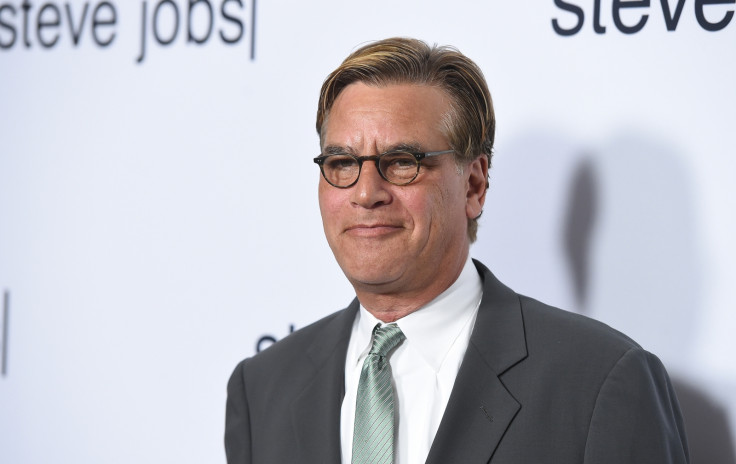 Unsurprisingly, people in their millions reacted to Donald Trump being elected as the 45th president of the United States on 8 November - some positive, others not so. The Republican's defeat of his democratic rival Hillary Clinton left the world of showbiz particularly stunned, with celebrities such as Katy Perry, Jessica Chastain and Lin-Manuel Miranda all sharing their feelings of disappointment on social media. Now, Academy Award-winning screenwriter Aaron Sorkin has spoken out, labelling Trump an "incompetent pig with dangerous ideas" and "a serious psychiatric disorder."
"The world changed late last night in a way I couldn't protect us from. I won't sugarcoat it– this is truly horrible," he penned in a heart-felt open letter to his daughter Roxy and wife Julia Bingham. "It wasn't just Trump who won last night– it was his supporters too," continuing, "the Klan won last night. White nationalists. Sexists, racists and buffoons."
"So what do we do? First of all, we remember that we're not alone," the Steve Jobs scribe continued in the Vanity Fair article. "A hundred million people in America and a billion more around the world feel exactly the same way we do.
"Second, we get out of bed. The Trumpsters want to see people like us (Jewish, "coastal elites," educated, socially progressive, Hollywood...) sobbing and wailing and talking about moving to Canada. I won't give them that and neither will you. Here's what we'll do...we'll f**king fight."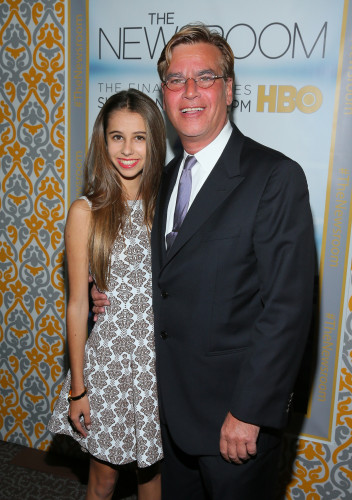 "America didn't stop being America last night and we didn't stop being Americans and here's the thing about Americans: Our darkest days have always – always – been followed by our finest hours."
"Roxy, Grandpa fought in World War II and when he came home this country handed him an opportunity to make a great life for his family. I will not hand his granddaughter a country shaped by hateful and stupid men. Your tears last night woke me up, and I'll never go to sleep on you again."
For more entertainment news follow A-List on Twitter @Alistinsider