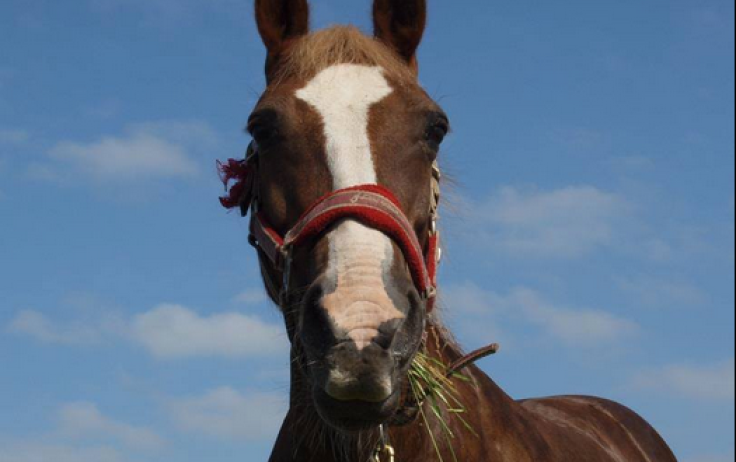 The owner of an 18-year-old pony has appealed for information after the animal died following a gruesome sexual assault and stabbing in New Pitsligo, Aberdeenshire. Zoe Wright said on Facebook that her pony, Blaze, had been stabbed twice in the chest and then sexually violated. She has offered a £1,000 ($1,500) reward for any information about the attack leading to an arrest.
"Someone came into my horse's field and stabbed my beautiful old girl Blaze twice in the chest before sexually violating her," she wrote in a post on the social media site. The horse eventually had to be put down because of its injuries.
Wright added that Blaze was "the nicest pony, she has been part of our family for 18 years" and said the perpetrator of the crime was "complete low life scum".
Police have launched an investigation into the incident and have confirmed in a statement that they have received a complaint regarding the injury of the horse in the New Pitsligo area.
Wright believes the attack on Blaze took place between 9pm and 6am on 16 and 17 August. She has called for those living nearby to check their horses "If they have any suspicious cuts or you see anyone acting oddly please contact the police," she said.