Little girl's pony killed in 'callous' arson attack near Stockport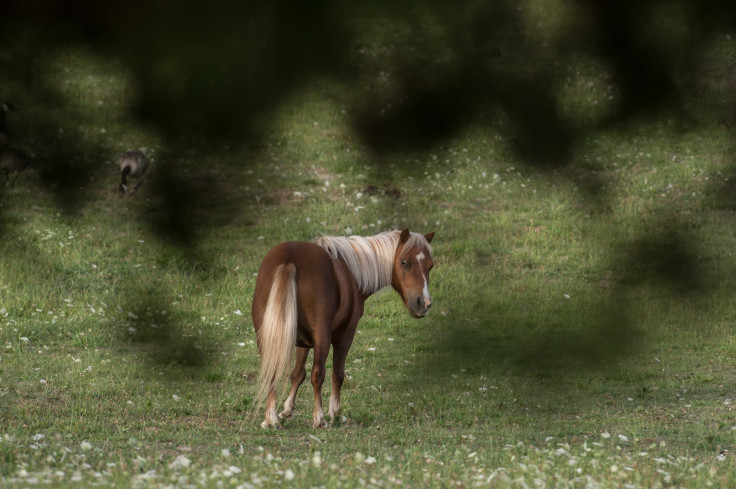 Police are appealing for witnesses after a horse was killed in a "callous" arson attack on a stable block near Stockport.
Police officers and fire crews were called to the blaze just before 2am on 14 July.
Following the attack, stable owner Kerry Pardon said removing the body of seven-year-old pony Ruben would "haunt her forever."
"Our world came crashing down yesterday and it was only by pure chance that the other five horses were in the field that night and not in the stable, otherwise things could have been even worse," she told the Press Association.
"I have spent my life around horses and never have I had to carry out such a disturbing act as I did last night, when we had to personally remove the remains of our beloved Ruben from what was left of the fire. This is something that will haunt me forever."
The pony belonged to a six-year-old girl who had been saving to buy Ruben a new saddle, the Manchester Evening News reported.
"This is a tragic case in which a horse-loving family, who have spent considerable effort and money to build up their stable block to stable a number of their horses, have been left devastated by these callous actions," said Greater Manchester Police Detective Constable Neil Hewitt.
"We are treating this fire as a deliberate act and are determined to identify the person or people responsible."
© Copyright IBTimes 2023. All rights reserved.