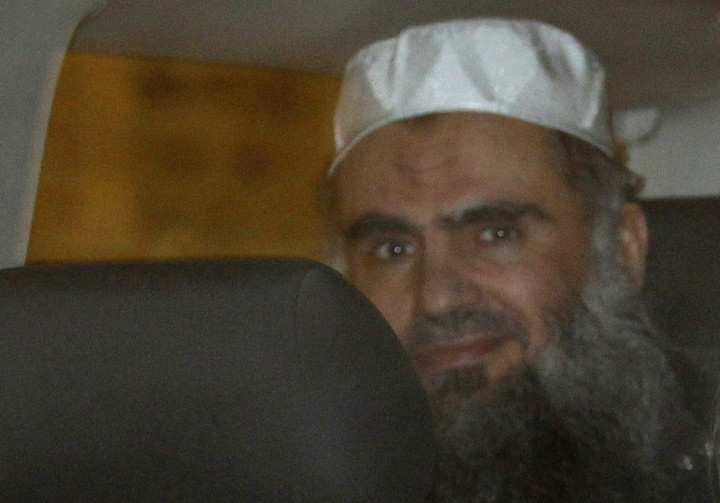 Radical Cleric Abu Qatada has lost his appeal against deportation to Jordan after it was rejected by five European Court of Human Rights (ECHR) judges.
The court ruled that Qatada's appeal did fall within the deadline for such requests - refuting claims by the British government that the deadline had passed and therefore making an appeal invalid. The court will not, however, be referred to the Grand Chamber.
The ruling now clears the way for deportation proceedings against the preacher to continue.
Qatada, who a judge once described as Osama bin Laden's right-hand man in Europe, launched an appeal against his deportation to Jordan - where he is wanted on terrorism charges - on 17 April, saying he risked facing torture if he were deported.
The preacher's appeal sparked a row about whether home secretary Theresa May had got the dates wrong about the deadline for an appeal.
The Home Office believed the deadline passed at midnight on 16 April, but court officials declared the deadline as the end of the day on 17 April.
A spokesman for the ECHR said: "The panel found that the request had been submitted within the three-month time limit for such requests.
"However, it considered that the request should be refused."
"It is very welcome that Abu Qatada's application has been rejected. We all want Abu Qatada to be deported and stand fair trial in Jordan as soon as possible.
"However, It is shocking that the Court has confirmed the Home Secretary got the date wrong, and took an unacceptable risk with this serious case. Theresa May was adamant in the House of Commons that she got the date of appeal right even though she had been warned by the court and by the media."
"We are all very lucky that the Home Secretary's major mistake has not led to Qatada's application for appeal being granted. Now is the time for Theresa May to apologise for such a potentially catastrophic error of judgement and answer questions as to what led her to make this mistake and why she was adamant she was right."
It is likely Qatada will remain in the country for several months as his lawyers continue a separate claim suggesting he will not receive a fair trial in Jordan.
The court do not need to specify their reasons for rejecting his appeal, but are usually refused if they do not raise a serious new issue or legal question.
Qatada faces charges of plotting bomb attacks in Jordan in 1999 and 2000. Authorities have been attempting to deport Qatada, a leading al-Qaida figure in Europe, since 2005, claiming he poses a risk to national security.
It emerged recently that the Home Office has spent £825,000 over the past decade attempting to deport Qatada.