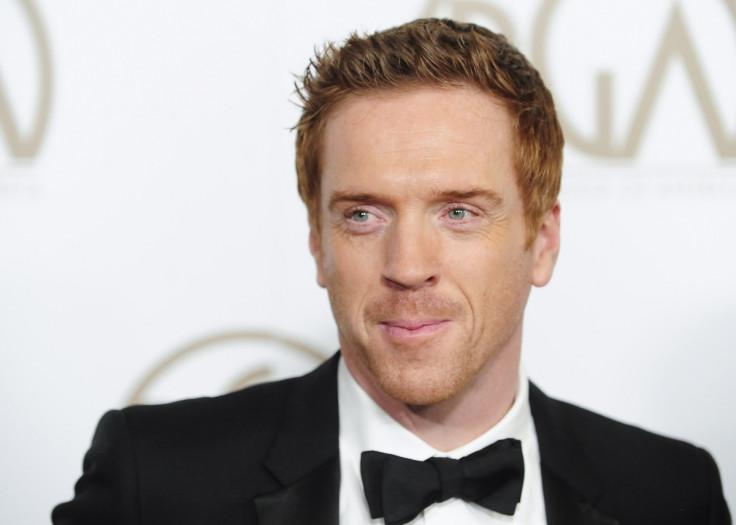 Damian Lewis say there should be greater diversity in the arts but claims that, contrary to popular belief, the British film industry is not dominated by actors from privileged backgrounds.
The Homeland star postulated that, as an ex-Etonian, he, too, was in a minority.
Wading into the diversity debate during a Guardian live Q&A, he explained: "We have to protect against lack of diversity. If theatre, film, TV, dance, opera, ballet are going to remain true art forms, they must be reflective of all society.
"But that's a different point from saying that only privately-educated actors are becoming dominant in acting because, statistically, that's not true. A handful of actors from privileged backgrounds have done well, very well, and of course that's high-profile news.
"But whenever I work, wherever I work, as an actor educated at Eton I'm still always in a minority," he continued.
"What is true and always rewarding about the acting profession is that everyone has a similar story about them being in a minority. From whatever background. And that coming into the acting profession is when we all finally find like-minded people."
'Private education is no advantage'
Lewis, who also attended the fee-paying Ashdown School, has previously dismissed the notion that connections formed within private schools give actors an advantage when they enter the industry.
"The flaring-up recently of this idea that it was unfair that people from private schools were getting acting jobs [is] a nonsense!" he told the Evening Standard.
In January, 2016, Lewis, who is tipped to replace Daniel Craig as the next James Bond, found himself at the centre of a controversy when he agreed to take part in a function at an independent boarding school near his home in Acland Burghley in the north London borough of Camden.
Before he switched on a laser show to mark the comprehensive's 50th anniversary, several of the school's alumni signed a petition against his involvement, describing him as a "wholly inappropriate choice for this celebration of a wonderful local comprehensive school".
The actor replied that his critics had "missed the point".
Despite Lewis's claims that actors from privileged backgrounds represent the minority, among the stars dominating British TV and film today who attended exclusive fee-paying schools are: Benedict Cumberbatch, Eddie Redmayne, Emma Watson, Daniel Day-Lewis, Kate Winslet, Emily Blunt, Chiwetel Ejiofor, Tom Hardy, Robert Pattinson, Carey Mulligan, Tom Hiddleston, Daniel Radcliffe, Rachel Weisz, Tilda Swinton, Dan Stevens, Kate Beckinsale, Rosamund Pike, Cara Delevingne, Rebecca Hall, Tom Hollander, Hugh Laurie, Emilia Clarke ... and Lewis's wife, Helen McCrory.